Arrest after string of armed robberies and car crash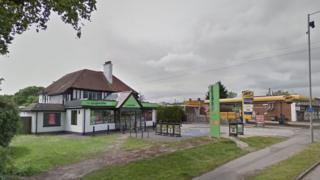 A man has been arrested after a series of armed robberies and a car crash.
Two people were assaulted and food, alcohol and cigarettes were stolen from a Co-Op, service station and a store in Christchurch on Saturday.
The suspect was arrested following a car crash on the M3 northbound in Hampshire.
The 23-year-old from London has been arrested on suspicion of robbery, possession of a firearm and driving offences.