Bournemouth community rehab service funding cut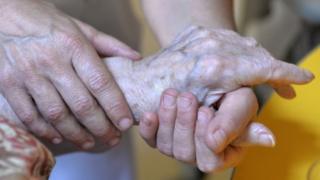 Plans to cut the funding of a community rehabilitation service in Bournemouth have been announced.
The borough council said it needed to axe £426,000 of Bournemouth Intermediate Care Service (BICS) funding due to a grant cut from Dorset Clinical Commissioning Group (CCG).
The move would see 13 of 21 community rehab assistants cut.
Patient watchdog Dorset Healthwatch has described the proposal as "short-sighted" and "nonsensical".
'Financial pressures'
Of the 36 BICS staff, which also includes occupational therapists and a physiotherapist, 13 of the 21 community rehab assistants are facing redundancy.
David Vitty, the borough council's joint head of social care, blamed the cuts on "financial pressures".
He said the move would be carried out "in order to protect core statutory services for the most vulnerable residents".
Joyce Guest, chair of Dorset Healthwatch, said "We think cutting back on the team that keeps the most frail and vulnerable out of hospital doesn't make any sense.
"We think local people will be upset by this move which seems to be short-sighted."
Dorset CCG, which is reducing its funding to the council by £426,000 for 2017/18, said it hoped the government's proposed £3.798m in the budget for social care would "offset" its funding cut.
"Discussions on this are ongoing and further national guidance on the use of this funding is expected imminently," it added.