No charges over Broadstone Middle School cocaine scare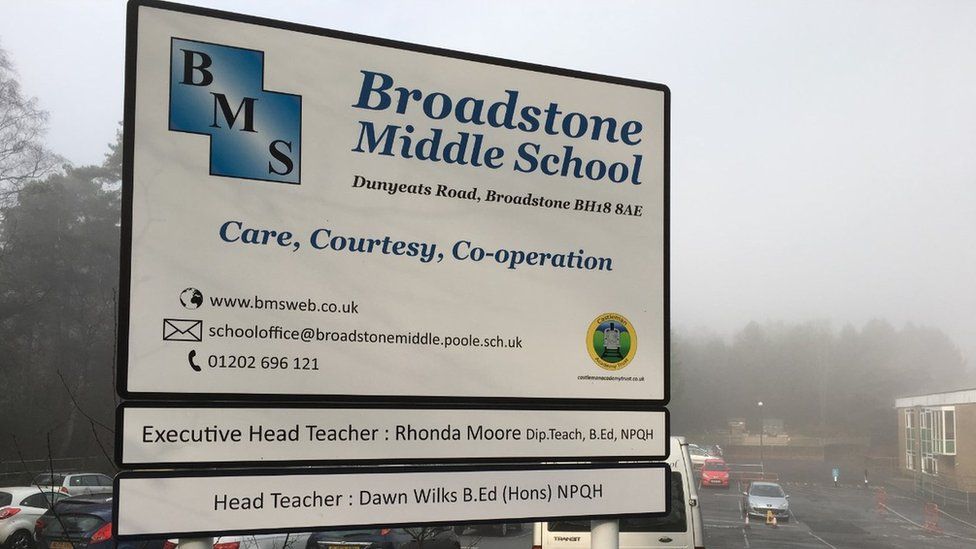 A man who was arrested after a child was found to be in possession of cocaine at a Dorset school has been released without charge.
The pupils had thought the white powder was sweets, Dorset Police said.
A 33-year-old man, who was originally suspected of drugs offences, has been released with no further action.
Police said the man was "not directly connected with the school".
Officers said they were originally called to the Poole borough school after reports the pupils had swallowed the powder.
The substance was later confirmed as the Class A drug.
A Bournemouth man was arrested on suspicion of drug offences and bailed.
In a previous statement, the Castleman Academy Trust, which runs the school, said: "A child at Broadstone Middle School was found in possession of a substance that the children thought was sweets.
"The school was suspicious of the substance believing it to be a drug and immediately called the police."
The school, which caters for children aged 9 to 13, said it had written to all parents and carers of children at the school about the "isolated incident".
No one at the school or the trust could be reached for comment.
Related Internet Links
The BBC is not responsible for the content of external sites.