Melbury Abbas HGV restrictions call over 'village jams'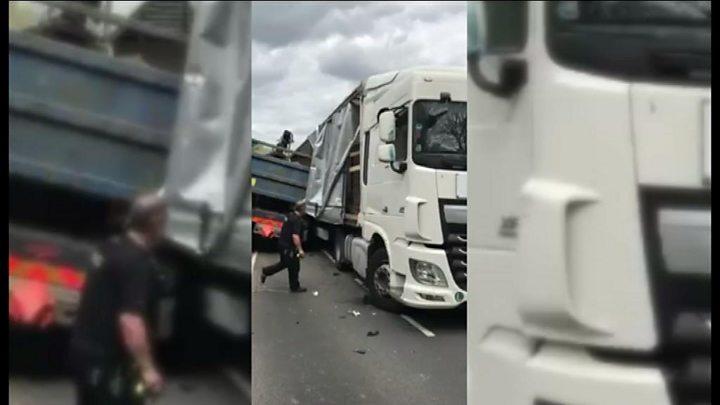 Residents in a Dorset village are calling for restrictions to be brought in to stop HGVs using the narrow road through their village.
The C13 runs parallel with the A350 between Shaftesbury and Blandford.
Dorset County Council brought in an advisory route in June for HGVs, which encourages them to use the A350 northbound and the C13 southbound.
But Melbury Abbas residents say they are using the C13 Dinah's Hollow both ways and regularly meet and get stuck.
William Kenealy, chair of Melbury Abbas and Cann Parish Council, described it as a "set-up for a continual jam".
"It has five blind bends and three narrow, single-track sections that are actually less than five metres wide."
Some HGVs have had to be towed up Spread Eagle Hill because they have got stuck, he added.
HGV driver Richard Burgess, from Winterbourne Anderson, described it as "a notorious stretch of road" and said the decision to direct HGVs along the route was "unbelievable".
The council said the move was part of a £2.5m strategy for the C13 and A350, which also includes carriageway resurfacing and speed limit reviews.
A public consultation is planned for mid-May, it added.
A section of Dinah's Hollow closed between April 2014 and July 2015 due to concern over "unstable slopes".
It was also shut for a month last year following a landslip.