Sandbanks Ferry public toilet closure U-turn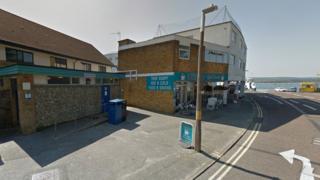 The toilets at Sandbanks Ferry have been temporarily re-opened for the summer.
It comes after Poole council made a U-turn in its decision to shut down the facilities to save £75,000.
The closure caused outrage among residents who said some people queuing for the ferry were urinating in the street and people's gardens.
Local businesses are now being asked to save the toilet facilities in Ferry Road.
In the meantime they will be kept them open until 30 September.
The authority previously closed half of its public toilets to cut costs, leaving 13 council-run facilities in the town, plus 21 community-run toilets.
Councillor John Rampton received emails of complaint from residents and visitors as the next nearest toilet was a 12-minute walk away, with another facility at the Studland ferry terminal.
A council statement said: "If a viable business case cannot be achieved the council will close the facility. However, it will continue to seek an alternate solution."