Buxton anti-slavery monument unveiled in Weymouth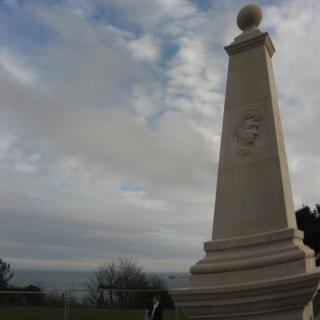 A monument commemorating the life of a leading anti-slavery campaigner has been unveiled in a dedication ceremony in Dorset.
Sir Thomas Fowell Buxton, an MP for Weymouth in the 1800s, was a driving force behind the abolition of slavery.
There are already memorials to him in London, Jamaica and Sierra Leone.
The £90,000 monument, carved by Weymouth College stonemasonry students, is the result of seven years of work by the Thomas Fowell Buxton Society.
More on this and other stories from across the South of England
Society founding member Dr John Fannon said it was a "great relief" to see the monument in place at Weymouth's Bincleaves Green.
'Great philanthropist'
Sir Thomas, who held his Weymouth and Melcombe Regis seat in Parliament from 1818 to 1837, led the way in getting slavery abolished across the British Empire, with the exception of India, in 1833.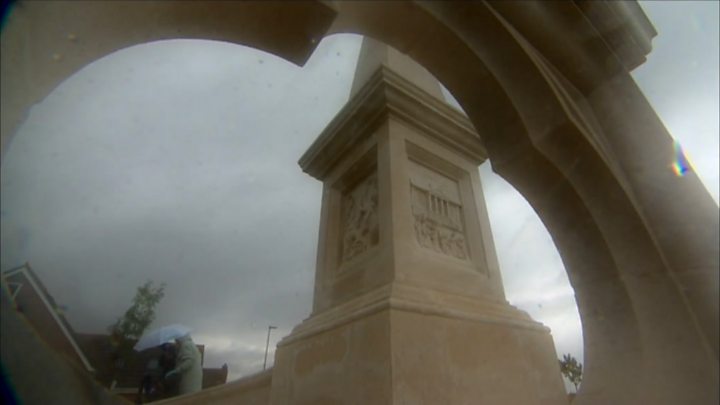 Dr Fannon said: "He was a man of great integrity... The man was a great philanthropist and it seems Wilberforce gets the credit for abolishing slavery but he was only one of many, many heroes of the anti-slavery movement. But it was Buxton who put the final cap on it."
The monument was designed by former Weymouth College student Peter Loizou, with stone supplied by Albion Stone in Portland.
The society recently received a £4,900 grant, from the Heritage Lottery Fund, for an information board, the production of booklets and educational packs for schools.
The dedication service on Monday was led by the Bishop of Sherborne the Right Reverend Karen Gorham and was attended by the Lord Lieutenant of Dorset, the High Sheriff of Dorset and the Mayor of Weymouth and Portland.