Dorset social worker removed from register for misconduct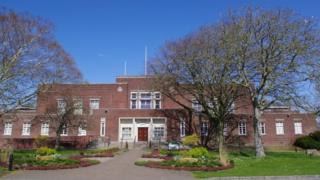 A social worker has been suspended from a professional register for misconduct.
Yvonne Mieville, who worked at Dorset County Council, was found responsible for "a number of failings", including relating to child exploitation risks.
In one case she did not advise her manager or speak to the mother of a child about a sex offender being asked to babysit the child.
Miss Mieville has been removed from the Health and Care Professions Council (HCPC) register for 12 months.
A tribunal found she "neglected" her responsibility to vulnerable children and families in her care between May 2013 and January 2015.
The failings included not assessing concerns and child sex exploitation risks regarding the partner of one child in her care.
Miss Mieville also neglected to risk assess and address concerns regarding an incident of domestic violence involving the partner of a child's mother.
In some cases she was found not to have kept records up to date in relation to work carried out, and also failed to carry out statutory visits with a family.
William Nelson, Health and Care Professions Tribunal Service (HCPTS) panel chair, said: "The matters found proved involved vulnerable or potentially vulnerable service users.
"Miss Mieville had a responsibility for their care and welfare. She neglected that duty."
The tribunal finished on 16 June.
Dorset County Council said it does not comment on individual cases but added Miss Mieville was suspended in April 2015 and dismissed in October 2015 following a hearing.