Louis Harris 'ejected from club' before sea death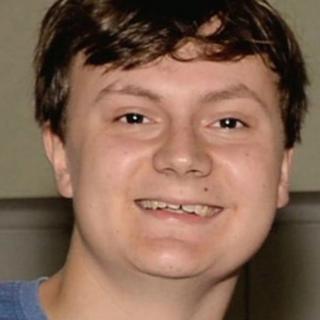 A teenager whose body was found in the sea off Dorset was asked to leave a nightclub for being drunk the night he disappeared, his inquest heard.
Louis Harris was 18 when he went missing in Weymouth in the early hours of Valentine's Day 2016 after a night out celebrating a friend's birthday.
His body was discovered near the town's ferry terminal a month later.
Coroner Rachael Griffin returned an open conclusion. She said she could not be sure how he came to be in the water.
At about 03:00 GMT on 14 February, the Bath Spa University student, from Dorchester, was escorted from Rendezvous nightclub for having drunk too much alcohol, the inquest at Bournemouth Coroner's Court was told.
'Devastating'
Doorman Scott Gannon told the hearing he saw the teenager outside the club after he had been ejected.
"He seemed fine - just drunk," he said, adding: "There was no reason for me to think he was a danger to himself or anyone else."
Pathologist Dr John Michael said the teenager was double the drink-drive limit and the cause of death was drowning, with intoxication a contributory factor.
James Trowbridge, whose birthday Mr Harris had been celebrating, said his friend had consumed about four drinks during the course of the evening.
He added he did not know Mr Harris had been asked to leave the club and only realised he was missing the next day.
Mr Harris's mother, Holly, told the inquest her "bright, thoughtful and sensitive" son was not a regular drinker.
She added she hoped "something could be done to make Weymouth safer, preventing similar devastating fatalities in the future".
Speaking to the court, Ms Griffin described Mr Harris as "bright, intelligent and loved by many".
She added: "Sadly I have no other option but to record an open conclusion as to how he died as I have insufficient evidence.
"When, where and how he entered the water cannot be ascertained."
She praised the dedication of his family but stopped short of issuing any safety recommendations for Weymouth Harbour.
She said that was because a review had already been undertaken following the death.
"If anything positive can come out of Louis's death it's the warning of water, harbours, and alcohol, and its use in such areas."