'Broadchurch' beach: Cliff-fall West Bay path reopens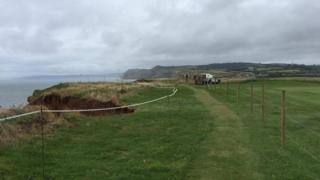 A path closed after a major rock fall on a cliff which featured on ITV's Broadchurch series has reopened.
Up to 2,000 tonnes of rock came tumbling down on 29 June blocking the beach at Burton Bradstock and severing the coast path above.
It forced the closure of the path between Freshwater and East Beach.
It has since been moved inland across a nearby golf course, avoiding the gap created by the fall.
The authority said geologists have assessed the diversion to be safe.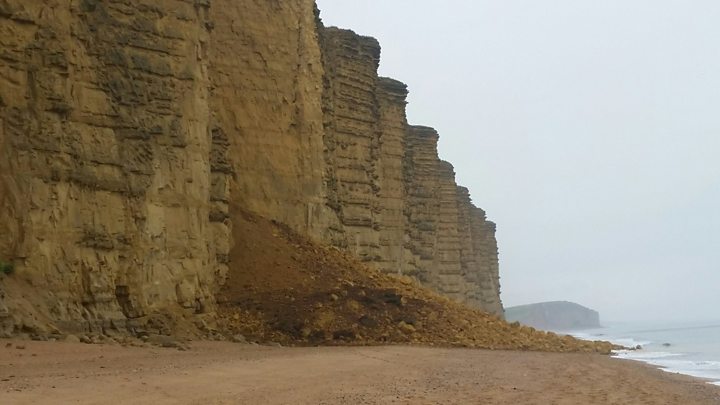 Dorset County Council coast manager Phil Sterling said: "We would urge all walkers to stick to the path and avoid going near the cliff edge at all times. Landslides and rock falls can, and do, happen at any time.
"The Jurassic Coast is a wonderful place to visit, but it's important to use common sense and always pay attention to warning signs and safety messages."
In 2012, tourist Charlotte Blackman died at nearby Hive Beach when she was buried under a rockfall.