Jail for convict who set HMP Guys Marsh on fire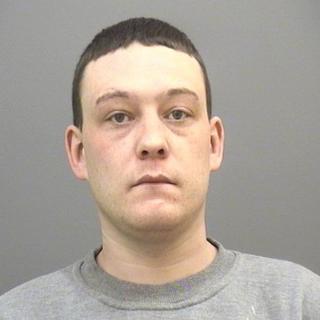 A prisoner who started a fire during a roof top protest at a jail has been given a seven year sentence.
The fire in March caused up to £20m worth of damage at HMP Guys Marsh, Dorset, and put lives at risk.
It was started by Nigel John Saunders, 30, who set his clothes on fire. The blaze quickly spread through the roof.
He was sentenced at Bournemouth Crown Court on Friday having pleaded guilty to arson with intent to endanger life at an earlier hearing.
Police said Saunders climbed onto a roof at the prison near Shaftesbury at about 16.30 GMT on Friday 10 March.
He was seen drinking a bottle of "hooch" - a type of illicit alcohol brewed by prisoners.
At about 20.00 he removed his clothes and set them alight, before using his body to block water from a hose being used by staff to extinguish the fire.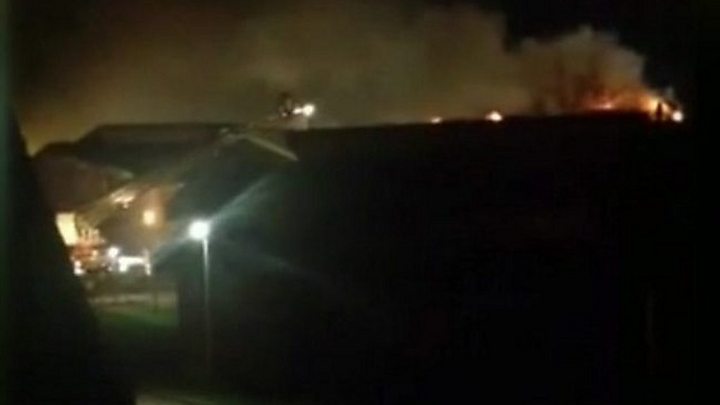 About 100 fire fighters were needed to bring the blaze under control after it spread through the roof and 66 prisoners had to be evacuated, police said.
Saunders, who had been serving a two-year sentence for theft and burglary, previously staged another rooftop protest in 2013.
The court heard he had said he would go on to the roof again in protest at not being transferred to another jail after being assaulted.
Judge Jonathan Fuller sentenced him to seven years in jail and said the term would begin after his current one ended this autumn.
Det Con Gerald Marchant from Dorset Police said Saunders' actions were "highly dangerous and reckless" and had risked lives.
Prisons Minister Sam Gyimah welcomed the sentence saying damage to prison property was not tolerated especially if it endangered the life of staff and prisoners.