Bridport care home 'failed to report abuse claims'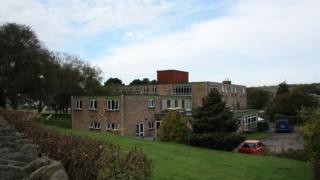 A care home where staff failed to report abuse allegations has been rated "inadequate" by the Care Quality Commission (CQC).
Inspectors found two claims of abuse at Sidney Gale House in Bridport were not reported to the local authority or the police and CQC, as required.
It also found staff were not following procedures to keep residents safe following an allegation of abuse.
Owners Tricuro Ltd have been contacted for a response.
The CQC inspection, which took place in August, revealed seven breaches of regulations.
The care home, for people with dementia and mental health conditions, was also reprimanded for not ensuring staff were suitable to work with vulnerable people.
'Staff caring'
The report also stated pressure alarm mats given to those at risk of falls were not set up properly and staff were not following resident's risk plans.
On one occasion inspectors had to intervene when a resident with a "at risk of choking" management plan was given a biscuit.
However, during the visits inspectors reported: "People told us staff were kind, caring and compassionate."
Inspectors said Tricuro Ltd said it planned to address the concerns raised and changes were being implemented.
The care home - which can accommodate up to 44 people - was visited by the CQC inspectors three times in August.