Dorset's special education needs service gets £1m fund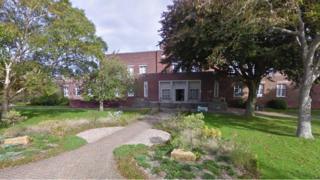 Councillors have agreed contingency funds of almost £1m to help overhaul Dorset's service for children with special educational needs (SEN).
The county's director of children's services put the case for more funding to cabinet members, saying the service would otherwise face a crisis.
The move comes after Dorset's SEN services were criticised by Ofsted and the Care Quality Commission.
Parents say the move is a "step in the right direction" but has come too late.
In January, Ofsted and the Care Quality Commission found "significant concerns" with the service, saying leaders were not properly held to account and there were concerns from parents, highlighting a lack of transparency.
The funding of £925,000 over the next three years is for additional staff capacity to address the concerns.
Parent Rachel Gillespie, from Wool, lost a tribunal three months ago to send her son Eddie to a school she felt was more suited to his needs.
She said of the funding: "It is a step in the right direction but I think it's come a bit late really. Parents could see this coming a long time ago."
According to the report considered by Dorset County Council's cabinet, the service needed £3,605,400 over the next three years but was only due to receive funding of £2,680,400.