Residents in Poole car park closure fight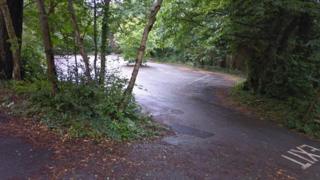 Residents in Poole are fighting to save a town car park from redevelopment.
Borough of Poole council has already started proceedings to free up Beach Road car park in Canford Cliffs so that it can be sold to housing developers.
The authority says the facility, which has been protected by a restrictive covenant since 1926, is underused.
However, residents say the car park near the beach is much needed and closing it would force beachgoers to park outside their homes instead.
Roy Pointer, of Canford Cliffs Residents' Association, said: "The council is selling the family silver once and for all and depriving the area and the council from the income from parking and a tremendous civic asset.
"People need to be able to park near the beach, it's good for residents because it gets parking off the roads and it should be good for the council because it generates long-term income."
Corporate estates councillor John Challinor said: "I can understand local people might be concerned but we have to look at all options available to make sure we work on behalf of all the residents of Poole.
"We have worked hard to improve signage, reduced the fees to encourage people to use it and they still haven't been using it that much so we feel there's still space for us to put something on that site and have a much smaller car park there."