Falklands invasion veteran backs medal petition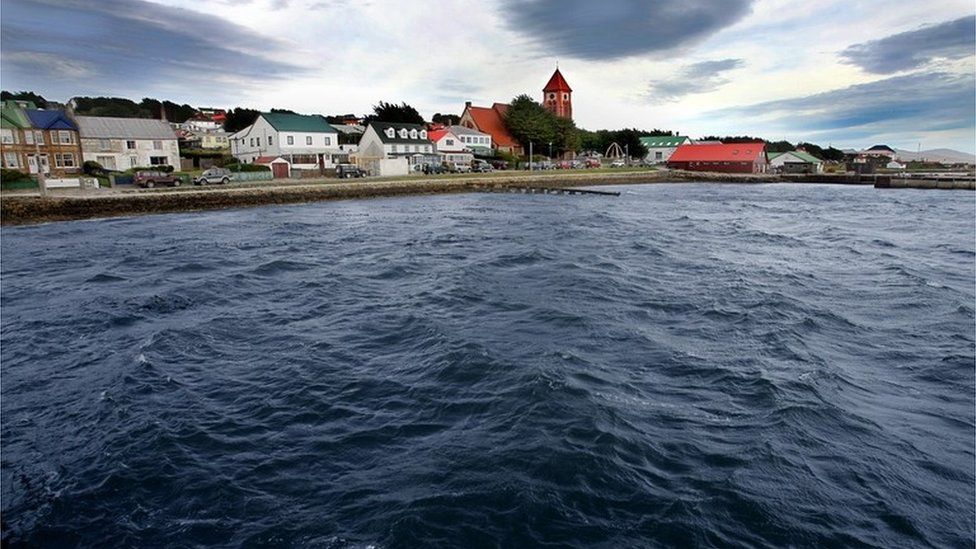 A man who faced thousands of Argentine troops as they invaded the Falklands is backing a campaign for his unit to be recognised for its service.
Nick Williams, from Bournemouth, was among 69 Royal Marines who were outnumbered the day the islands were invaded on 2 April 1982.
He said he faced ridicule when his unit was ordered to surrender.
An online petition calling for a bar to add to the unit's medals has more than 3,700 signatures.
Military historian and author Ricky Phillips, who launched the petition, said Naval Party 8901 fought bravely at Port Stanley before the island's governor, Sir Rex Hunt, ordered a ceasefire to protect islanders.
Three days later a British task force of more than 100 ships set sail for the Falklands to help recapture the islands.
Mr Phillips said: "Most people of a certain age would remember these pictures of the Royal Marines laid out in the road with the Argentines standing around them.
"These guys thought they might come back as heroes but when they came home they saw these newspaper reports, 'Shame: Royal Marines surrender without a shot fired.'"
Mr Williams said: "We had our backs to the sea, we couldn't escape, and at that stage it was certain death so, for me, it was the right thing to do because it saved lives - our lives and the Falkland Islanders that lived in the town.
"Had that order not been given, there would have been carnage. We were willing to sacrifice our lives."
A Ministry of Defence spokeswoman said: "We fully recognise the debt of gratitude owed to all those who have served their country.
"Every medal and clasp has strict criteria and we carefully consider every request."
Related Internet Links
The BBC is not responsible for the content of external sites.