Gaia Pope: Family 'absolutely believes' teen still alive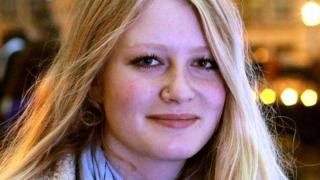 The family of Gaia Pope says it "absolutely believes" the missing teenager is still alive.
The 19-year-old, who has severe epilepsy, was last seen on 7 November at 16:00 GMT by family friend Rosemary Dinch, off Morrison Road, Swanage.
Dorset Police believes she was captured on CCTV running past a house in the same street about 20 minutes before.
Images of her at a petrol station earlier in the afternoon have also been released by police.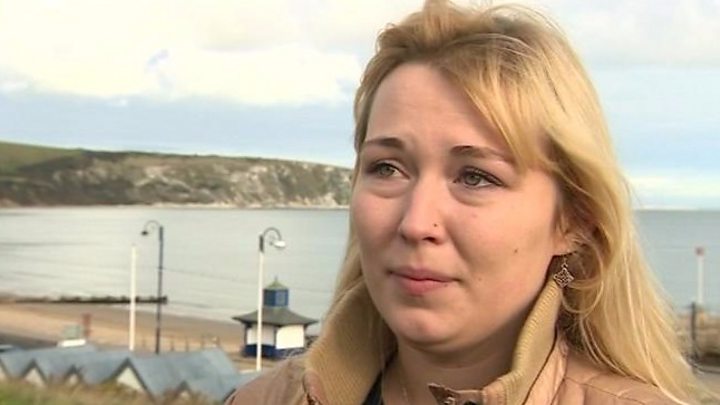 The teenager's cousin Marienna Pope-Weidemann said the search effort by locals had been "completely overwhelming".
"We want to come together as a family and as a community and get out looking for her," she said.
"Everyone is giving 150%. All I can say is please, please, please don't stop looking. We know she is out there, we know she's alive.
"We're going to bring our girl home."
Ms Dinch, 71, and her 19-year-old grandson, Nathan Elsey, were arrested on suspicion of murdering Ms Pope on Monday.
The pair were released on Tuesday while inquiries continue.
The latest CCTV images show Ms Pope in petrol station at St Michael's Garage on Valley Road in Swanage, where she went in to buy an ice cream at about 14:55.
Police said she was being driven between Langton Matravers and Swanage by a family member when they stopped off for fuel.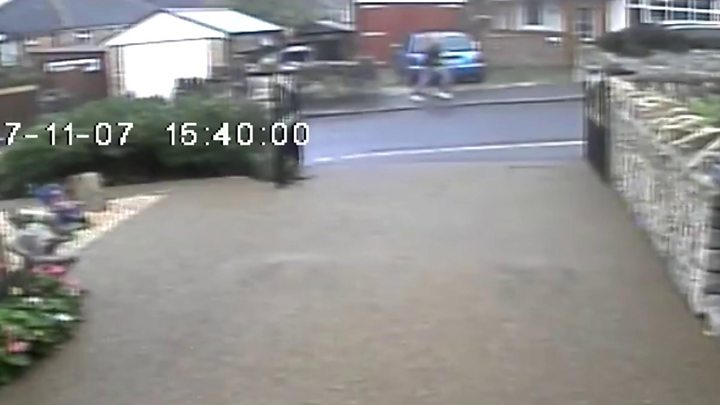 Senior investigating office Neil Devoto said: "We believe Gaia was wearing the same grey and white woven leggings and white trainers, but was last seen in a red checked shirt with white buttons.
"When she disappeared she was not wearing the black jacket pictured, which was recovered at an address in Manor Gardens."
The force said on Tuesday it believed the teenager was still in the Swanage area and it remained "hopeful" it would find her alive.
Officers and volunteers are concentrating their search in the Morrison Road area.
Ms Pope-Weidemann told the BBC she had "absolutely" believed her cousin would be found safe and well and had "been given no reason to think otherwise".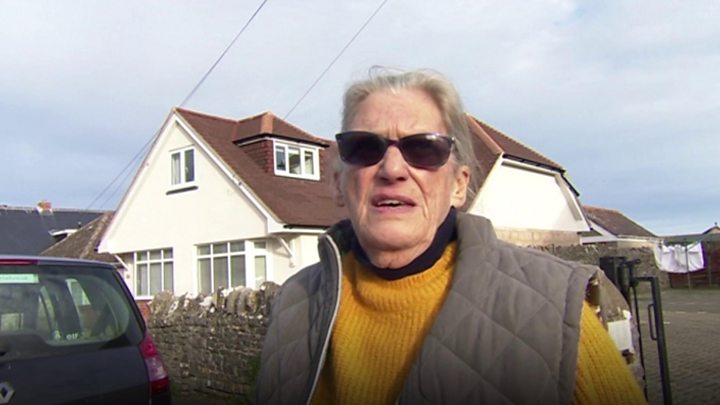 Ms Pope's family previously said it was thought she did not have her epilepsy medication on her.
She is described as 5ft 7in tall, of medium build and with long, mousey blonde hair.