Dorchester children's home earmarked for closure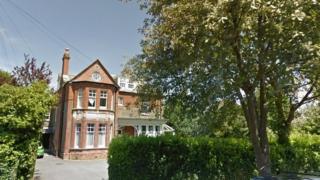 Dorset's only home for children with emotional and behavioural difficulties has been earmarked for closure.
Staff at Maumbury House, Dorchester, have been told up to 30 jobs could go as the county council seeks to close and dispose of the unit.
The authority said the matter would be discussed by cabinet next month and all options were being considered.
The union Unison said some children were already living in guest houses following the closure of another home.
More on this and other stories from across the South of England
A council spokesman said: "The county council has a responsibility to consider whether it can provide sufficiently for looked-after children.
"This includes fostering and other types of residential arrangements, based on the specific needs of the children.
"In this context, the review of Maumbury House residential children's home forms part of this process."
'Options kept open'
Unison branch secretary Amanda Brown said: "We are already seeing the fallout of this.
"We have young people staying in bed and breakfast, in hotels, in holiday homes, supported by the staff that were in the West End House that was closed a couple of weeks ago.
"We are seeing out-of-county placements rising and they are a huge cost and it alienates the young people from their communities, their schools, their family and friends.
"It's an ill conceived idea."
However, safeguarding councillor Steve Butler said: "Dorset County Council is submitting a paper to its meeting of cabinet members on 6 December which will outline the various options.
"At this point in time all the options are being kept open and will be considered."
In July, Maumbury House Community Home - which provides long-term placements for up to five young people - was rated inadequate by an Ofsted inspection.
West End House children's home in Cattistock closed in October due to staff shortages after being rated inadequate.