Melbury Abbas HGV route to continue despite ban call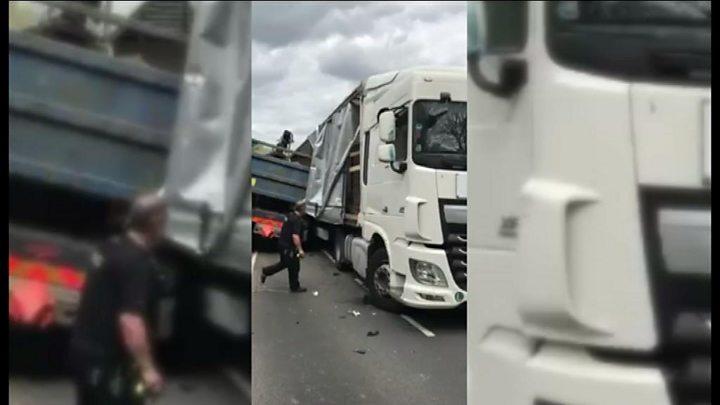 HGVs will be allowed to continue using a narrow village road, despite safety concerns from residents.
Dorset County Council brought in an advisory route in June for HGVs, encouraging them to use the A350 northbound and the C13 southbound at Melbury Abbas.
Residents said lorries were using the C13 both ways and regularly got stuck.
The council said it had agreed to keep the current system "but with proposed mitigation measures".
Additional signs advising of one-way route will be added, an anti-skid surface will be applied on the uphill section of Spreadeagle Hill, and there will be vehicle activated message signs for HGV drivers travelling through the narrow section in Melbury Abbas, the council said.
A new lay-by will also be be created and the vehicle-activated signs will advise drivers to stop when there is another HGV approaching the pinch point.
This system will work in addition to the current traffic signal control at Dinah's Hollow.
Melbury Abbas and Cann Parish Council previously said HGVs had needed to be towed up Spread Eagle Hill because they had got stuck.
HGV driver Richard Burgess, from Winterbourne Anderson, had described it as "a notorious stretch of road" and said the decision to direct HGVs along the route was "unbelievable".
A section of Dinah's Hollow closed between April 2014 and July 2015 due to concern over "unstable slopes".
It was also shut for a month last year following a landslip.