Sherborne Learning Centre placed in special measures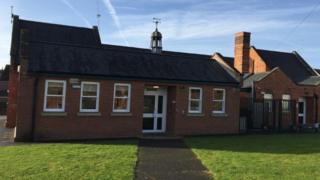 An education centre for children and young people who are not in school has been placed in special measures.
Sherborne Learning Centre, which covers North Dorset, has been downgraded from good to inadequate by Ofsted.
Among the problems found during an inspection on 31 October was poor support for pupils with special educational needs and disabilities.
Dorset County Council, which runs the centre, said an "action plan" to address the issues was under way.
Sherborne Learning Centre, on Simons Road in the town, provides alternative education for students aged 11 to 16 who have medical or behavioural issues and those who have been or are at risk of permanent exclusion.
Inspectors found the centre's management committee had a "weak understanding" of the progress pupils had made.
The council and management committee had also "acted too slowly and done too little to tackle the significant weaknesses" that had developed since the previous inspection in March 2014, the report said.
However, it also found "learning and assessment are starting to develop and improve, particularly in mathematics" under the centre's interim headteacher and new deputy head.
Interim head teacher Vicci Rashleigh said: "It was reassuring to hear that changes we introduced in September regarding teaching, learning and assessment systems and a new behaviour policy are on the right tracks and we are already making progress in these areas."
Dorset county councillor Deborah Croney said: "While we are very disappointed by the judgement we acknowledge the inspectors' findings and are determined to address them as a matter of urgency.
"We are already working with the centre's leadership team on an action plan, which we are confident will rapidly deliver the improvements required."