East Dorset councillors in U-turn on merger plans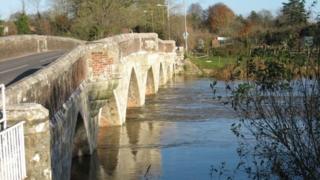 Councillors in East Dorset have made a U-turn by voting to support the merger of the county's nine councils into two.
East Dorset District Council had initially been one of three authorities which were opposed to the reorganisation.
Meeting earlier, cabinet members agreed to recommend that the authority accepts the secretary of state's "minded-to" decision to support the merger.
The full council is due to consider the recommendation at a meeting on Monday.
The merger, aimed at saving £200m by 2019, would mean all nine Dorset councils would cease to exist.
Bournemouth, Poole and Christchurch would merge and a second council would be formed from East Dorset, North Dorset, Purbeck, Weymouth and Portland and West Dorset.
Christchurch, Purbeck and East Dorset district councils had all opposed the plans.
Last month Secretary of State for Local Government Sajid Javid said he was "minded to" support the merger.
Purbeck's full council is due to meet on Monday to consider whether to change its decision.
Christchurch residents have until 14 December to vote in a non-binding referendum that will guide the authority's response.
East Dorset's change and transformation councillor Simon Tong said: "We recognise the realities which are now emerging after the Secretary of State's minded-to decision and cabinet is keen to move forward in the best interests of the residents of East Dorset.
"It was vital that cabinet was seen to be leading from the front on this important issue and our recommendation sets a clear direction for East Dorset District Council."
The councils have until 8 January to make their representations to the government before Parliament has the final say.