Weymouth's Jurassic Skyline gets rope recovery team after tower trap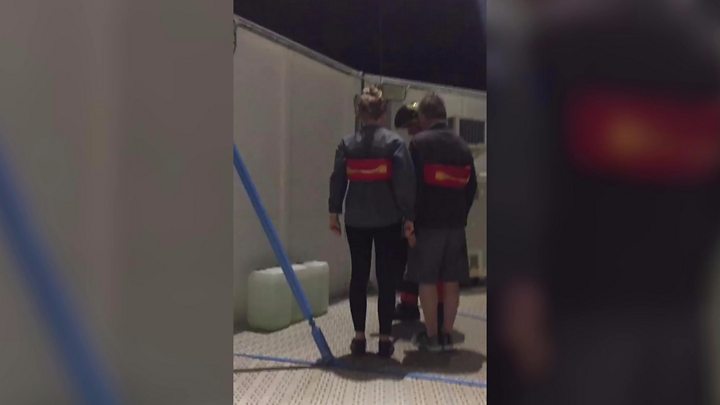 A 53m-high (174ft) viewing tower that broke down trapping 14 people for seven hours now has a specialist rope recovery team, its operator has said.
Thirteen visitors, including an 11-week-old baby, and a member of staff were rescued from Weymouth's Jurassic Skyline tower on 5 September.
Operator Merlin Entertainments said there was a mechanical fault within the unit that controls the speed.
However, a recovery process to lower the ride to ground level did not work.
Instead the emergency brake remained engaged on the tower, which is currently closed for the winter, requiring the assistance of the emergency services, Poole-based Merlin Entertainments said.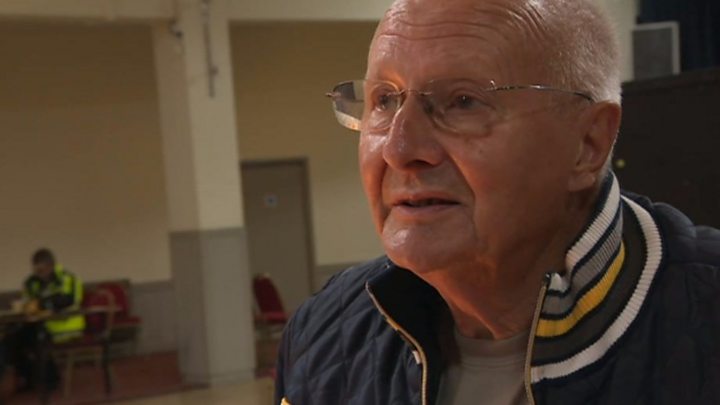 The company said: "Since the incident we have worked with the ride manufacturers and an independent inspection body to identify why we weren't able lower the ride using these processes and have implemented appropriate measures to further assist recovery in the case of a mid-flight stoppage."
It added the speed governor unit had been replaced, the tower had undergone "rigorous testing" by internal engineers and an independent inspection body, and a specialist rope recovery team had been appointed "to provide further support to our local team".
Since the attraction opened in 2012, Merlin Entertainment said a "comprehensive evacuation plan" had been in place and was regularly practised.
Peter Hyre, from Essex, was among the group that got stuck in the attraction's 37m (121ft) capsule. He previously described it as a "horrendous" experience.
The rescue operation began after fire crews were called at about 16:15 BST and ascended the tower.
The coastguard helicopter was then called in at about 19:30, when other rescue options were ruled out because of bad weather.
Merlin Entertainments said "all parties involved" had since accepted compensation from the firm, but it refused to give further details.