Police hunt arsonist who set fire to Boscombe flat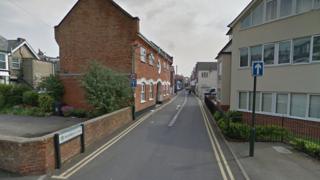 Three fires were deliberately started in a vacant Boscombe flat, Dorset Police said.
At 23:53 GMT on Friday firefighters were called to put out a blaze in a property in Roumelia Lane.
Police found that someone had forced their way into the flat and started three separate fires inside.
Detective Sergeant Andy Haworth said: "Had the fire spread to adjoining properties people's lives would have been put in immediate and real danger."