Dorset mum leads 'postcode lottery' care campaign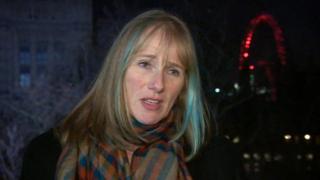 The mother of a teenager who died of cancer has called for more consistent care for terminally-ill children.
David Langton-Gilks, from Fontmell Magna in Dorset, died after a five year battle with brain cancer.
His mother Sacha called for greater access to home and hospice care at evenings and weekends.
The Department of Health said it was "always striving to improve end of life care, both in and out of hospitals".
David died peacefully at the family's home in 2012 after an aggressive cancer spread from his brain to his spine.
Before his death he helped raise awareness about the symptoms of brain tumours in children and young people.
Mrs Langton-Gilks said all patients should have access to the same levels of clinical care to allow them to be treated at home or in a hospice, rather than as a sudden emergency requiring hospital admission.
She joined a group of charities that are critical of the "postcode lottery" in palliative care for children and young people.
The group is campaigning over levels of nursing support available at evenings and weekends, which varies between regions.
Mrs Langton-Gilks admitted David had been "lucky" in being able to die at home, surrounded by his family.
"That luck should dictate whether you are able to follow your child's wishes and manage a good death for them is outrageous."
"Our children don't stop dying out-of-hours. To deliver choice, you need community nurses... and we are so desperately short of them."
There are thought to be 40,000 children with life-shortening conditions in England.