Weymouth £620k drink and drug rehab centre funding 'to be withdrawn'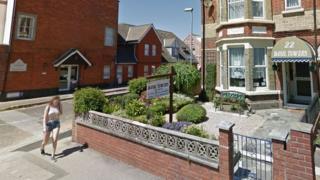 A grant of £620,000 earmarked to tackle drug and alcohol abuse in Weymouth could be withdrawn after failed efforts to open a rehabilitation facility.
Dorset County Council scrapped plans for a centre in Abbotsbury Road in 2017 and subsequent efforts to acquire other properties have been abandoned.
Now the borough council, which has been working with the county, says the grant for the scheme is likely to be lost.
It says it will urge health chiefs to delay any decision to withdraw it.
The issue was raised at Weymouth and Portland Borough Council's scrutiny and performance committee on Thursday, the Local Democracy Reporting Service said.
Head of community protection Graham Duggan told the meeting: "Finding a property has been immensely difficult… two were looked at on Dorchester Road but were not progressed.
"An offer was put in on a property at this end [town centre] of Dorchester Road but so did somebody else.
"We are in discussions to get an extension to the funding so we can continue to look for a suitable property. It would be a significant loss if the funding disappeared."
The money, which had been allocated by the Department of Health through Public Health Dorset, had been earmarked to turn a guest house at 22 Abbotsbury Road into a residential care centre for six people.
But a petition from neighbours and objections from the borough council led the county council to withdraw its application in November.