Poole's Lighthouse theatre damaged by sprinkler accident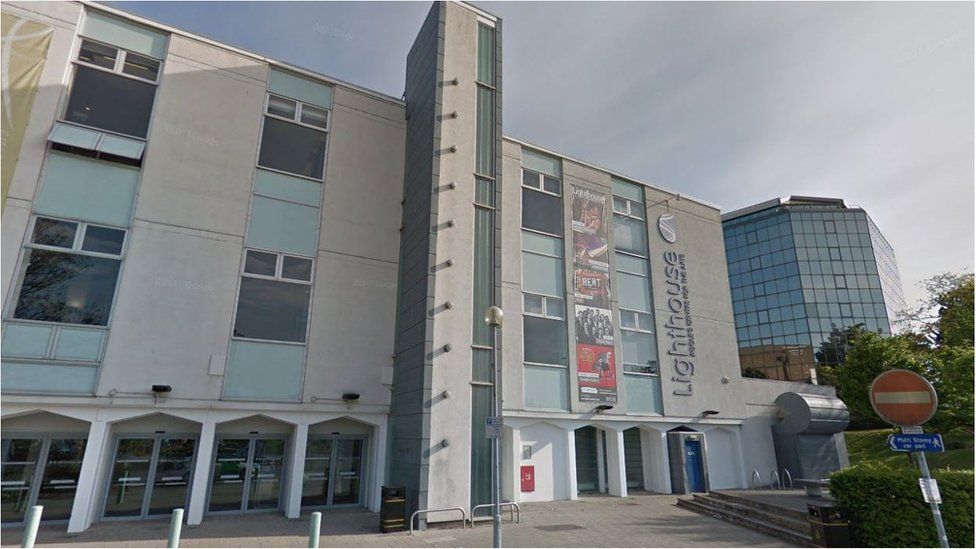 A theatre and arts centre has been forced to close after work on a stage accidently set off a sprinkler system, causing "extensive water damage".
The theatre, dressing rooms and technical equipment at Lighthouse, Poole, were damaged in the incident on Sunday afternoon.
Deputy CEO Sara St George said the building remained closed while the extent of the damage was assessed.
It is hoped undamaged areas will be able to reopen on Tuesday.
The centre said the accident happened during preparations for Swish of the Curtain theatre school's Come Alive show - due to take place on Thursday and Friday.
Staff immediately shut off the power and called the fire service.
Ms St George said: "The safety of our staff and customers is paramount so we have taken the precaution to shut the building to review the extent of the damage and fully test all our systems on Monday 2 July so that the building can open on Tuesday 3 July.
"The incident was contained within the theatre which will remain closed for the immediate future. Although investigations and related follow-up activities will continue for several days or weeks, all other spaces will be fully operational."
It is not yet clear whether scheduled events will be moved to another space or postponed.
Ticketholders have been urged not to contact the venue directly but wait until they are contacted by the box office.
Lighthouse - which marked its 40th birthday in April - reopened in October 2016 following an extensive £5.3m refurbishment.
The theatre was already due to be closed during August for maintenance work.
Related Internet Links
The BBC is not responsible for the content of external sites.