Jurassic Coast crash paraglider rescued from cliff face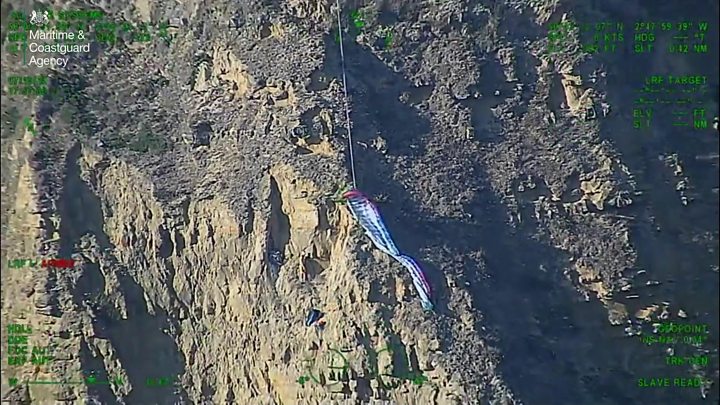 A paraglider pilot has been rescued after crashing into a cliff on Dorset's Jurassic Coast.
The man was found on a narrow ledge about 260ft (80m) from the bottom of a cliff at Thorncombe Beacon on Sunday, shortly before 18:00 BST.
A helicopter, and fire, police and paramedic crews were sent after receiving calls from the public.
A coastguard team abseiled down the cliff and hauled the man up to the top.
The pilot, aged his late 20s, suffered cuts and bruises, but was otherwise unhurt.