Former GP David Crichton 'hired hitman' over debt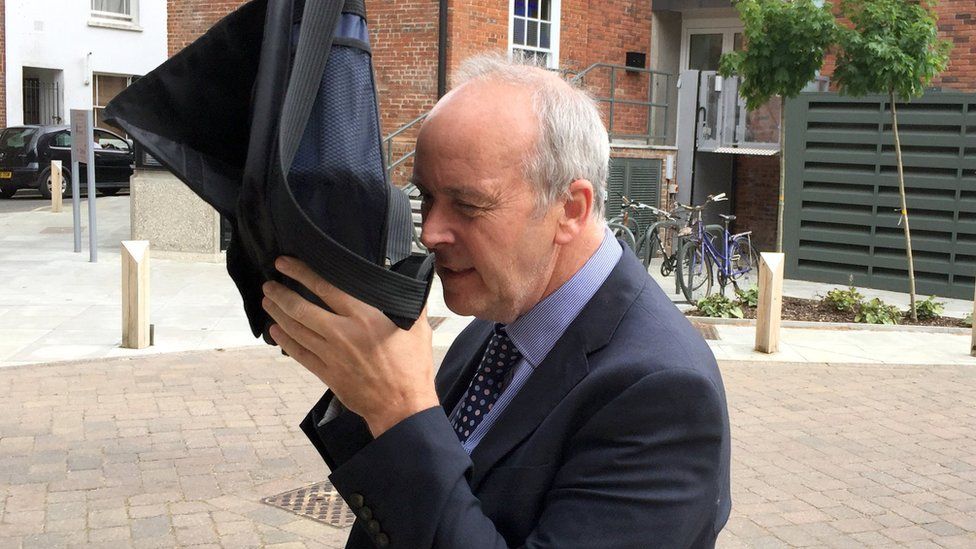 A former GP tried to hire a hitman to murder a financial adviser who he blamed for "ruining his life", a court has heard.
Dr David Crichton, 64, placed an order to kill Andrew Bolden on a secret website for contract killers, Winchester Crown Court was told.
The former Bournemouth doctor denies attempting to solicit murder.
He has also pleaded not guilty to three counts of sending Mr Bolden malicious communications.
Simon Jones, prosecuting, said officers from the National Crime Agency had found Mr Bolden's name on a site on the 'dark web', which is not accessible to conventional browsers.
The barrister said the site enabled hitmen to apply for contracts offered by customers, to carry out tasks ranging from arson to murder.
Dr Crichton, of Cawdor Road, admitted he had entered Mr Bolden's details, including his Edinburgh address, on a 'dark web' site in February 2017, Mr Jones said.
The former GP then selected an option labelled "kill the bastard", although no money was paid and the matter did not progress any further, the court was told.
The defendant blamed the adviser for causing him a £300,000 loss and the breakdown of his marriage, the jury heard.
Dr Crichton had previously waged a five-year "campaign of harassment", through numerous phone calls and emails to the adviser's firm, Brown Shipley, Mr Jones said.
The "vendetta" escalated to the point where Dr Crichton threatened three times to take his own life, the court heard.
The two texts and a phone call in February and March 2017 amounted to malicious threats to Mr Bolden, Mr Jones said.
The barrister said investigations by financial authorities into the advice given to Dr Crichton had shown that Mr Bolden was not at fault for the tax penalty he later incurred.