Dorset hospital bosses 'not told about A&E move risks'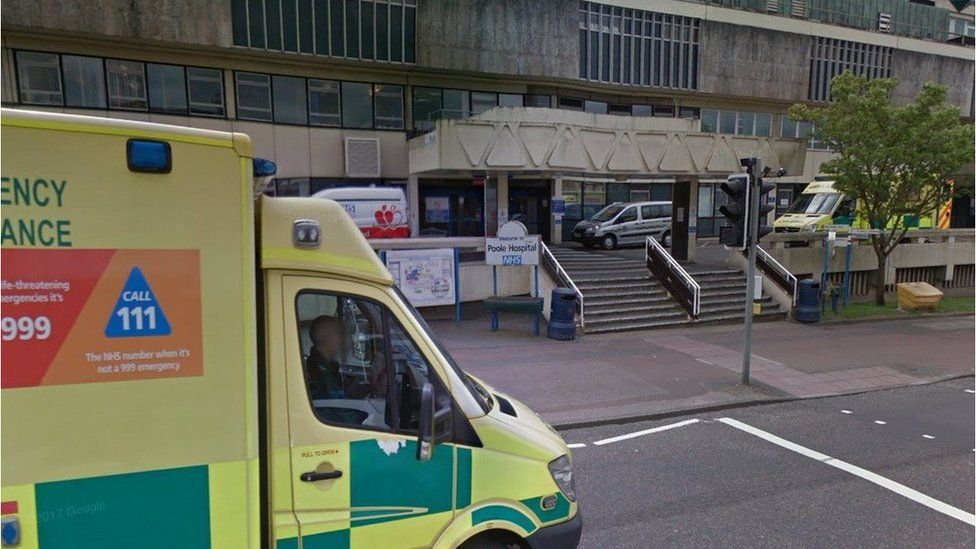 Health bosses were not informed about risks arising from longer journeys to hospital before they agreed moving A&E services from Poole, lawyers have said.
The claim was made during a judicial review hearing over Dorset Clinical Commissioning Group's (CCG) proposed shake-up of healthcare in the county.
Under the proposals, Poole's maternity department would also close along with 245 hospital beds across the county.
Lawyers for the CCG said NHS England was "100% happy" with the plans.
The challenge was crowd-funded by campaign group Defend Dorset NHS.
During the hearing at London's Administrative Court on Wednesday, Jason Coppel QC said the CCG previously agreed further work was needed to assess the clinical risk of harm for patients having to travel further.
But information from patient records and journey times was not made available to experts carrying out that research, he said.
Mr Coppel told the court the CCG presented false and misleading information in its business case, omitting ambulance trust warnings about the increased risks.
He said it also included a "flimsy" and "wholly bogus" claim that 60 lives a year would be saved, for which no evidence had been produced.
Fenella Morris QC, for Dorset CCG, said no-one, including the claimants, said the quality of care would be diminished by moving A&E services from Poole to Bournemouth and the challenge was "about dissatisfaction with the location" and not quality of care.
She said the changes were "clinically led and evidence based" and bed closures were part of a drive to provide care at home.
"It is a radical change and a jolt conceptually for all of us but we just have to deal with it.
"Doing nothing is not an option. Doing nothing leads to a crisis."
A judgement is expected in the coming weeks.
Related Internet Links
The BBC is not responsible for the content of external sites.