Church warden David Crichton cleared of hitman murder attempt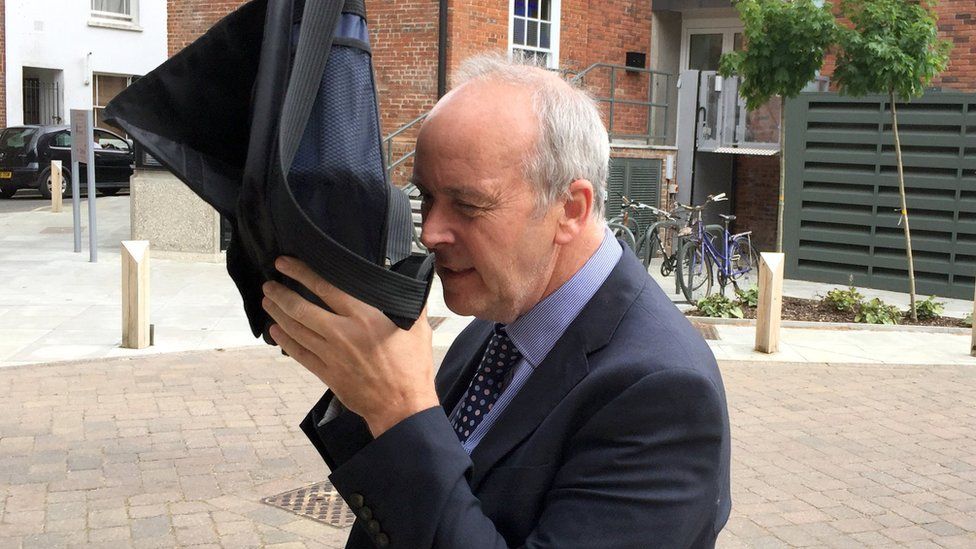 A church warden has been cleared of attempting to hire a hitman to murder a financial advisor who he partly blamed for a £1m financial loss.
Former GP Dr David Crichton, 64, admitted entering Andrew Bolden's name on a site on the dark web which offered contract killers for hire.
However, his trial heard it had been a "mental exercise to clear his head".
He was found guilty of three charges of sending Mr Bolden malicious communications.
Sentencing was adjourned to a date to be fixed.
In February 2017, police found Mr Bolden's name and Edinburgh address on the hidden website.
Crichton had denied he had selected a $5,000 option labelled "Kill the bastard".
His trial at Winchester Crown Court heard he had been having suicidal thoughts after a financial loss and wanted to investigate whether initiating a mock murder contract, on what he thought was a scam site, could help to "throw away an idea".
The defendant, of Cawdor Road, Bournemouth, admitted he had been in dispute with Mr Bolden - who was cleared of giving wrong guidance - after paying him for pension advice in 2012.
Crichton waged a five-year "campaign of harassment", sending about 100 emails to Mr Bolden and his firm, Brown Shipley, the jury was previously told.
The court heard the former doctor blamed the company for "ruining his life", including the breakdown of his marriage and the end of his career as a national triathlete.
Crichton's "vendetta" escalated to the point where he sent three malicious communications in which he threatened to kill himself, the court heard.
Mr Bolden said in a previous statement the alleged murder attempt was a "total shock to me and my family".
No murders have ever been attributed to the dark website by European police forces, the court was told.
Related Internet Links
The BBC is not responsible for the content of external sites.