Poole lifting bridge closed again for urgent repairs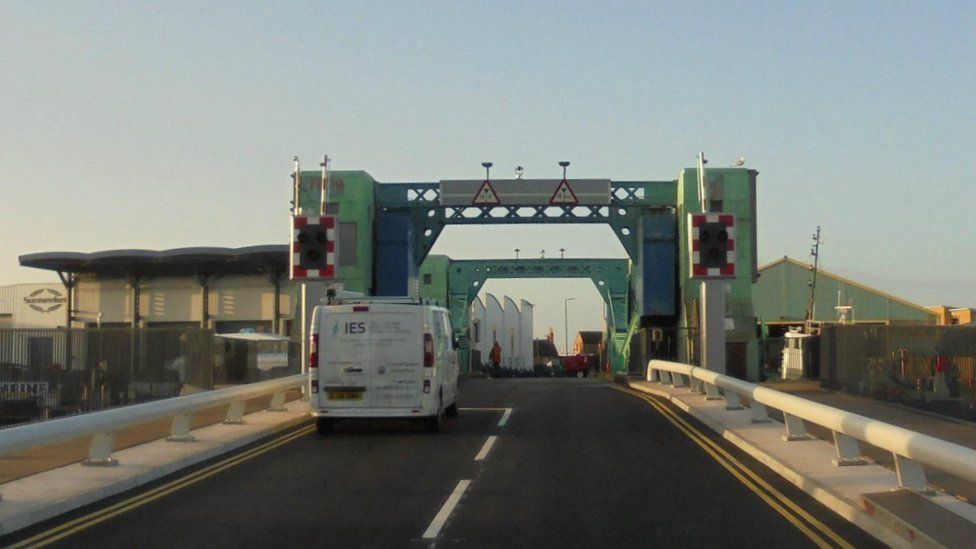 A troubled lifting bridge has been closed to traffic again for urgent repairs.
Poole Bridge is shut to vehicles for six hours a day for two days after it emerged that tie rods on the lifting walkways had come loose.
The bridge reopened in January, seven months late, after it was closed for a £4.2m refit in September 2016.
Eleven months later it closed again for nine days after a "technical problem" caused damaged to the safety gates.
Temporary work was carried out on Monday to ensure the bridge, which links Poole and Hamworthy, could still be lifted.
Borough of Poole council said a barge would be placed under the lifting leaves to enable the work to be carried out.
The 91-year-old bridge, which spans a busy boating channel between Poole Harbour and Holes Bay, is to operate in single leaf lifting mode until 18:30 BST on Friday to allow marine vessels to continue to pass.
One of the walkways will remain open for pedestrians and cyclists but traffic is unable to use the crossing between 09:30 and 15:30 on Thursday and Friday.
The council apologised and urged drivers to use the Twin Sails Bridge.
Related Internet Links
The BBC is not responsible for the content of external sites.