Troubled Poole Park mini railway set for council takeover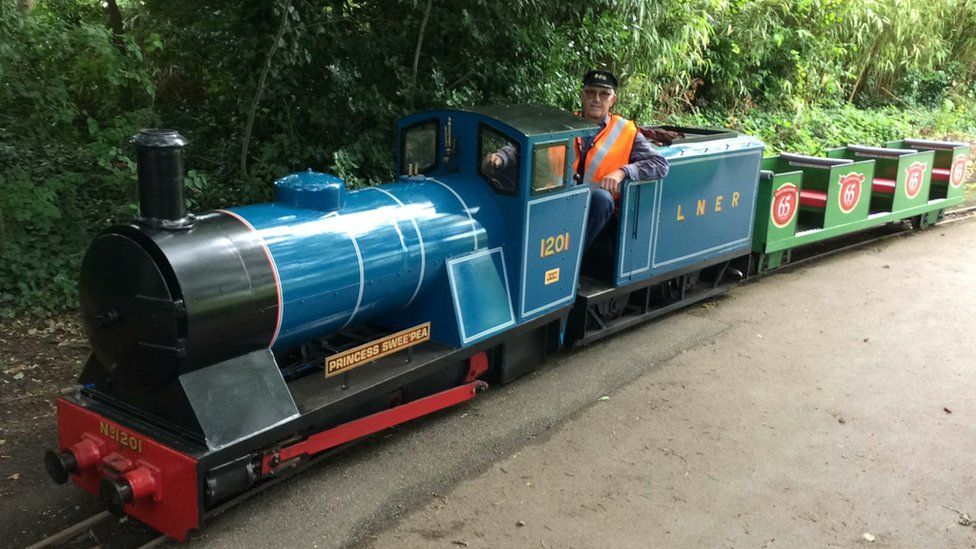 A troubled seaside miniature railway operator is set to be taken over by a local council.
The contract for running of Poole Park Railway was assumed by the Friends of Poole Park charity as a community interest company in July 2017.
It was terminated in May following several derailments and the resignations of a number of volunteers.
The council has recommended a £350,000 plan to take over its operation. The charity has criticised the move.
Cabinet member John Rampton said: "From our perspective the charity weren't able to demonstrate they had the governance or the organisational capacity to run a sustainable railway.
"The volunteers will be free to do the volunteering work, as opposed to running a company. They can do what they do best."
He said the plan included "major engineering work" to replace the track.
It will be funded through council borrowing and it is hoped it will turn a profit within five years, Mr Rampton says.
Friends of Poole Park chairman Michael Collins said the council had taken the "golden goose" of revenue ahead of plans to merge Dorset's nine councils into two unitary authorities.
"They've lumbered council tax payers with debt and can't guarantee that future revenue will go back into the park because of the merger."
He insisted the charity had a plan in place to improve health and safety and run a more "professional" service. He said he had complained to the local government ombudsman about the council's move.
The takeover plan is to go before the council's scrutiny committee for approval next week.
Related Internet Links
The BBC is not responsible for the content of external sites.