Portland underground visitor attraction plans revived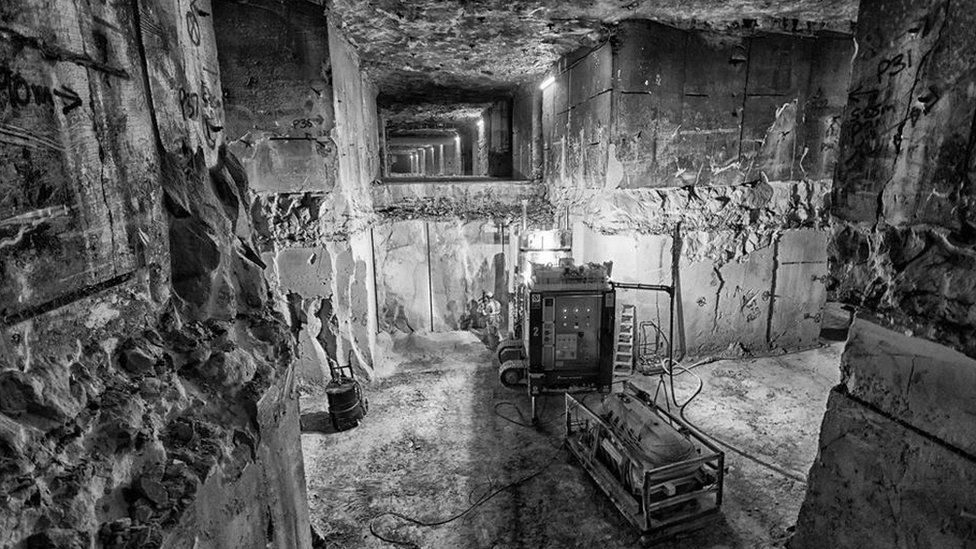 Plans for a £20m underground visitor attraction on Dorset's Jurassic Coast are due to be submitted at the end of this year, project directors have said.
The proposals, supported by Cornwall's Eden Project, bring together previously shelved plans for an observatory and dinosaur-themed park on Portland.
The new scheme will make use of a stone mine on the peninsula which is due to close at the end of the year.
Directors say it will create 130 jobs and attract 320,000 visitors a year.
At the time, project leaders announced they would combine and downsize to create a biodiversity project called The Journey.
MEMO project director Seb Brooke said: "We are delighted to be working with Eden to develop the new project but it's not like the original MEMO or the original Jurassica - it's a new hybrid.
"The big change is that we are doing the main visitor experience underground.
"There will be a mixture of stone carving - a very ancient form - and very up-to-the minute digital technology, virtual and augmented reality."
Mr Brooke said Eden bosses were "utterly enamoured" with the mine and were helping raise funds.
"We've got a very good situation with public funding bids, in parallel with some private funders, at an advanced stage," he added.
Eden Project founder Sir Tim Smit said the "challenge of telling the story of evolution, extinction and human hope" was "utterly critical" and the setting of the mine was "a cathedral to the creativity of humankind".
Related Internet Links
The BBC is not responsible for the content of external sites.