Paramedic on call in Christchurch given parking ticket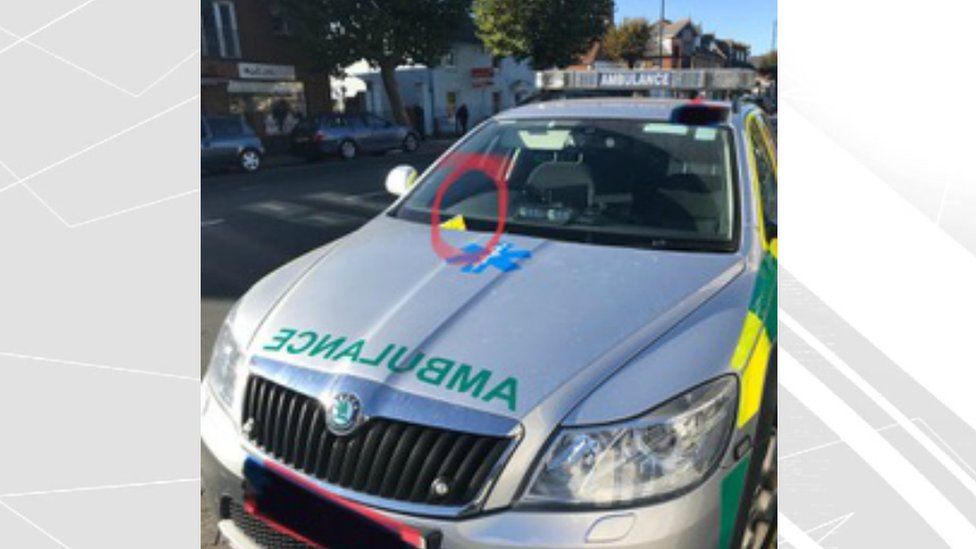 An ambulance vehicle has been given a parking ticket while the paramedic was treating a patient nearby.
Dorset County Council said its civil enforcement officer (CEO) issued the fine after being unable to find the driver for half an hour.
It said the ticket had now been cancelled.
The paramedic told Emergency Services News the warden had questioned whether she was on duty, even though she had returned to the car carrying medical bags and equipment.
"If you were on a shout I wouldn't give it... You'll have to dispute it," she claimed the officer told her.
Dorset County Council said the warden had noticed that the vehicle had not moved for about 30 minutes.
In a statement, the authority said: "When the medic returned it became clear she was on duty, would therefore be exempt and was informed as such by the officer.
"CEOs cannot cancel tickets themselves once issued, but as soon as the full circumstances were established back at the office we were happy to immediately cancel the ticket.
"We apologise for any inconvenience caused."
Related Internet Links
The BBC is not responsible for the content of external sites.