Affpuddle thatched cottage now 'smouldering ruin'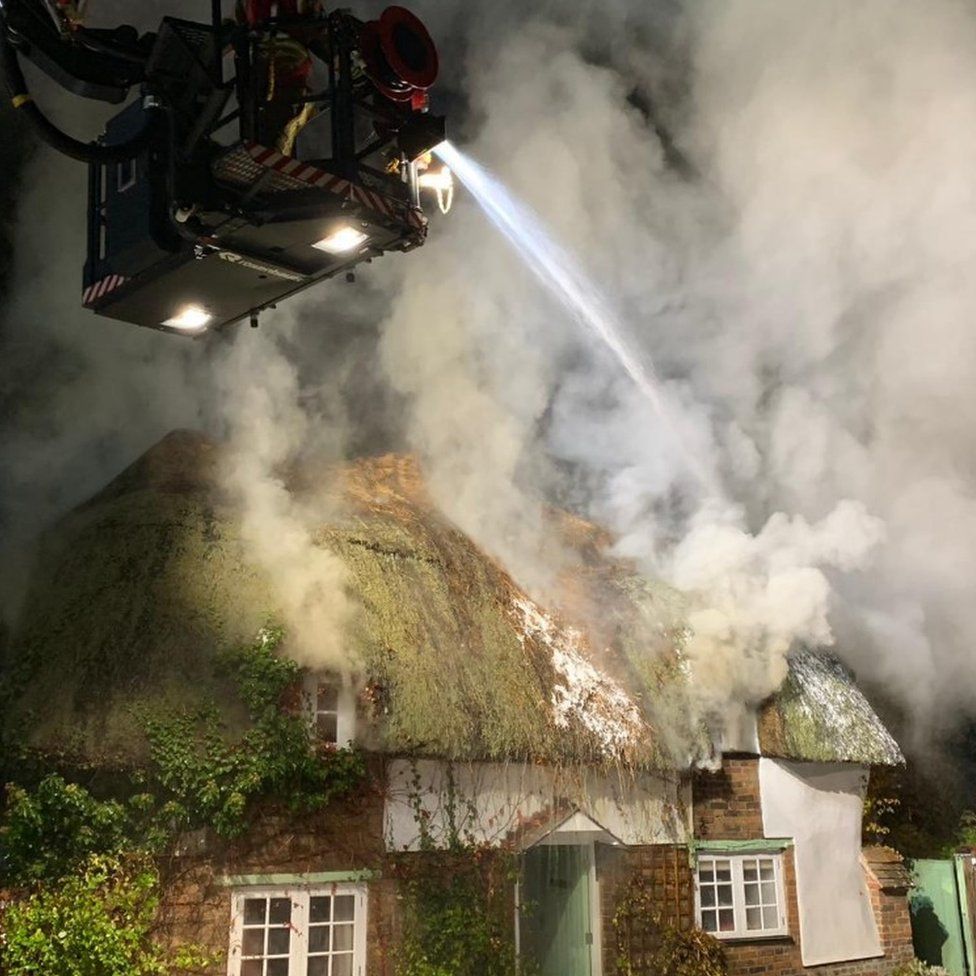 A thatched cottage has been gutted after its roof caught fire.
Firefighters were called shortly after 19:00 GMT on Thursday when fire took hold in a holiday let in the village of Affpuddle, near Dorchester, Dorset.
At its height, more than 50 firefighters from across the county tackled the blaze and attempted to salvage property.
A number of people got out safely from the house after they were alerted by a passerby who spotted smoke in the roof.
Water was pumped from the nearby River Piddle to fight the fire.
Owner Jonathan Wilkes said: "I'm very glad no-one's hurt, that's the main thing that matters.
"The fire brigade did a wonderful job doing their very best trying to save the cottage.
"It's one of the ancient buildings of the village - it's an enormous shame and a great tragedy this has happened."
Village resident Stephen Sanderson said: "It's like witnessing the death of an old friend.
"It's a beautiful old house which has stood here for hundreds of years. Now it's a smouldering ruin - it's tragic.
"With an old building with lots of very old wood, when fire takes hold, it's very difficult to stop it."
The B3390 through the village has been closed.
The property remains cordoned off as there are fears about the stability of the chimney stack.
The cause of the fire is being investigated.
Related Internet Links
The BBC is not responsible for the content of external sites.