Spur Road cyclist death: Motorist sentenced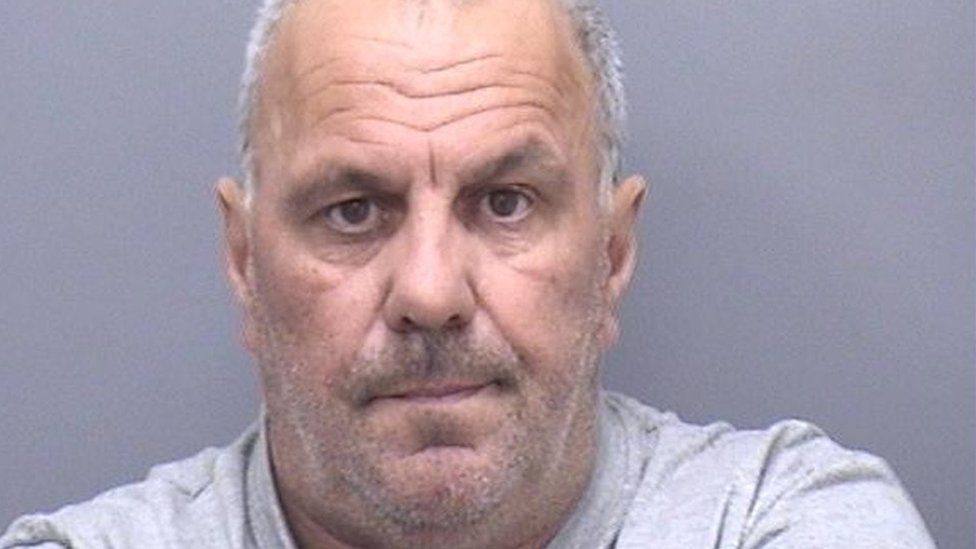 A motorist who caused the death of a cyclist at night has been sentenced to a one-year community order.
Cyclist Christopher Gibbs, 30, from Poole, was thrown almost 150ft (46m) when he was stuck on the A338 Spur Road near Bournemouth on 3 October 2017.
Kevin Johnson previously pleaded guilty at Bournemouth Crown Court to causing death by careless driving.
The 58-year-old courier, of Thatcham, Berkshire, was ordered to carry out 240 hours of unpaid work.
He was also disqualified from driving for 18 months.
Johnson was transporting a suitcase from Southampton Airport to Bournemouth when he hit Mr Gibbs on the unlit dual carriageway, the court heard.
He "stopped briefly" but did not report the crash despite his windscreen being "almost caved in", prosecutors said.
Mr Gibbs died on the road from "overwhelming head injuries".
Later that night, a police officer spotted Johnson's damaged van passing the crash scene on the back of a recovery truck and reported it as a possible suspect vehicle for the collision.
Johnson, of Sandleford Lodge Park, told the police he thought he had hit a deer.
The cyclist was not wearing high-visibility clothing, the court was told.
Some witnesses said they could see Mr Gibbs' illuminated bike lights from as far away as 200 yards (182m), while others said they had to "take avoidance action and swerve" to miss him, the court heard.
Mr Gibbs' mother Deborah Turner told the court his last text message to her read: "I've got to ride to work every day this week so I'm either going to die or be Superman."
His father Robert Barron said a "massive hole" had been left in the life of his family.
Dorset Police said Johnson's decision not to report the collision "could be considered morally indefensible".
Related Internet Links
The BBC is not responsible for the content of external sites.