Tailgating driver guilty of man's death in Weymouth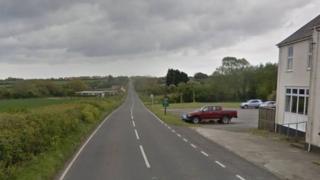 A motorist seen tailgating and travelling on the wrong side of a road before a head-on crash has been found guilty of causing death by dangerous driving.
Dr Darran Venn died when his car collided with a BMW 5 Series driven by John Joe Darch, 25, on the B3157, near Weymouth, on 17 May 2017.
Darch's oncoming car was "completely" in the opposing carriageway, Bournemouth Crown Court previously heard. He will be sentenced on 10 January.
In the interim period the judge disqualified him from driving.
The trial was told there was heavy rain and mist at the time of the crash and Darch's car was travelling "too fast".
Dr Venn, an engineering specialist, had been driving "absolutely perfectly" when he was hit and "didn't stand a chance", the prosecution said.
The court heard Darch, of Ranelagh Road, Weymouth, told police he "knew the road like the back of his hand" and was aware of its dangers.
Investigators were unable to work out the exact speed Darch had been driving at, but one of his tyres was worn to a "dangerous" level, the jury was told.