Sandbanks ferry suspended over 'serious hydraulic issue'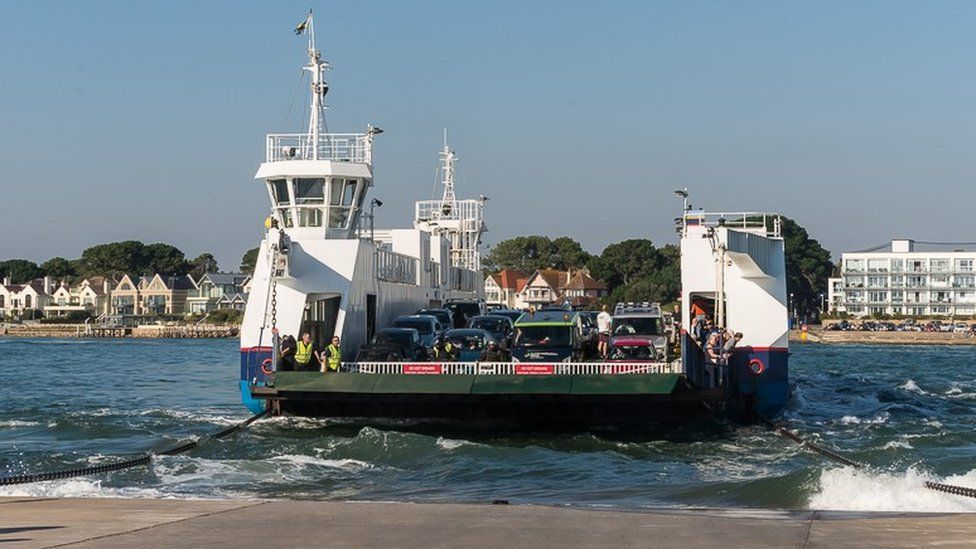 The car ferry across the mouth of Poole Harbour in Dorset has been suspended after a breakdown.
The Sandbanks Ferry was forced to halt crossings on Friday afternoon.
Its operators said the vessel had suffered a serious hydraulic issue and it was not yet known when it would run again.
The ferry had just returned to service at 13:00 GMT on Thursday after nearly two months of maintenance work in Falmouth.
The chain ferry, called Bramble Bush Bay, takes four minutes to make the crossing from Sandbanks to Shell Bay. The shortest alternative road route from shore to shore is about 25 miles.
Operator Fairacres Group applied to double pedestrian fares to £2 by 2021 and increase car tolls from £4.30 to £6 claiming it needed the rise to fund a new vessel.
Following an inquiry held in September, the Secretary of State for Transport refused the bid.
Related Internet Links
The BBC is not responsible for the content of external sites.