Illegal rave on Isle of Purbeck attracts more than 1,000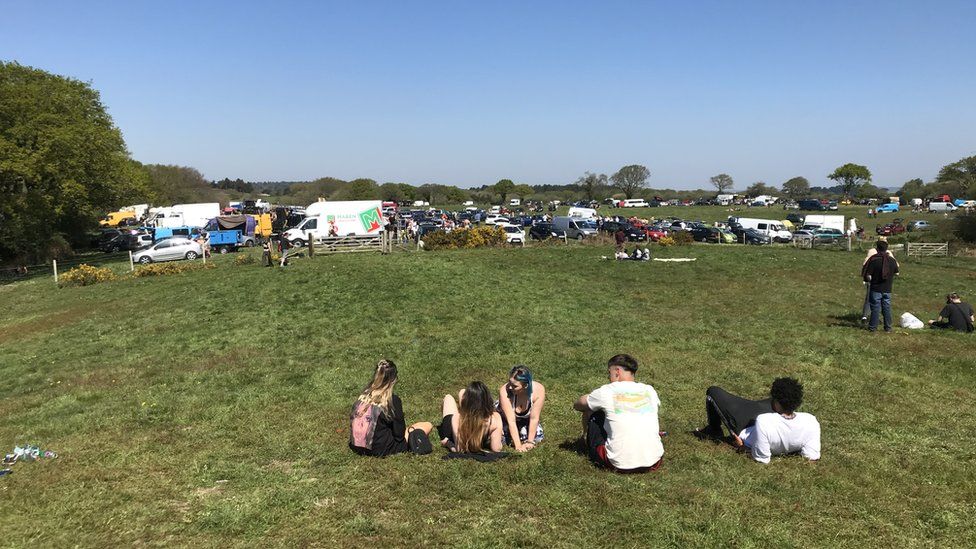 More than 1,000 people have gathered for an illegal rave on farmland on the Isle of Purbeck.
Residents living up to 10 miles (16km) away reported hearing loud music from about 23:00 BST on Friday.
Dorset Police said the rave was taking place across two fields at Wytch in Corfe Castle, near Wareham.
Ch Insp Andy Edwards said: "I would like to send a direct message to those at the event, you are trespassing, please leave and go home immediately."
A large number of vehicles had also been reported travelling through the area, police said.
Many people living nearby or visiting the area for the Easter break took to social media to complain about it, saying they had "not slept all night because of the loud music".
@dorsetpolice any chance of an update on action on the illegal rave on the heath in Wareham / Arne?
Didn't get a wink of sleep in our tent overnight. It's still going. Saw a family of bunny rabbits crying. Said they have had enough, they are moving to Hull.

— Mattmoopoo (@Mattmoopoo) April 21, 2019
Justin Spencer, who was attending the rave, said the event had been advertised by "word of mouth" and would go on "all night and all day" over Easter.
"It's much better than nightclubs, not many drunk people fooling around and fighting and all that sort of stuff. It's all really just dancing and people getting together for Easter and having a celebration."
He apologised to people who had been disturbed by the noise, but said: "It's just one night in a year."
Related Internet Links
The BBC is not responsible for the content of external sites.