Harry Redknapp to turn Bournemouth homeless accommodation into flats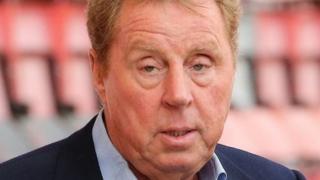 Plans by football manager Harry Redknapp to convert homeless accommodation into flats and houses have been approved.
His company, Pierfront Properties, will redevelop the former Belgravia Hotel in Christchurch Road, Bournemouth.
Bournemouth, Christchurch and Poole (BCP) Council said the sublease for the house of multiple occupation (HMO) had been revoked before the decision.
Planning officer Tom Hubbard said he extended his sympathy to occupants.
The former hotel has been used as accommodation for homeless people since 1988.
In January, Pierfront Properties applied to convert it into 14 flats and to replace a coach house with five houses, the Local Democracy Reporting Service said.
Two previous applications to demolish the hotel building were refused.
The majority of objections to the plans were from people living in the building, including Edward Hyde who told BCP it would exacerbate the homeless situation and put the welfare of residents at risk.
He said: "I am pleading with yourselves to refuse the planning of our homes to give us continuing support for people who are the most vulnerable in our society."
Another occupant, Christopher Whitely, told the council he and others in the building had been issued eviction notices for 27 September, and added: "All residents are in complete limbo for their futures."
You may also be interested in:
Karen Hunt, who oversaw the homeless accommodation, had urged Pierfront to withdraw the plans, saying the lives of people living there had been transformed.
Mr Hubbard said: "Sympathy is extended to occupants in this respect but it is understood that the sublease for the existing HMO has already been revoked and this does not have significant bearing on planning considerations."