Lyme Regis Mary Anning statue designs released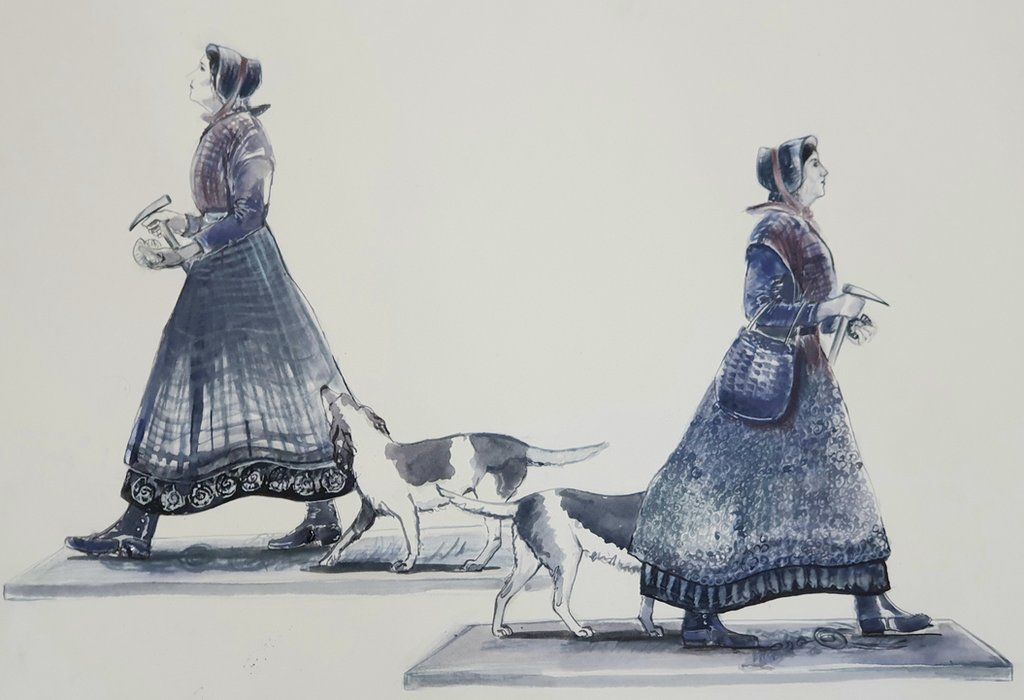 Early designs for a statue of Dorset palaeontologist Mary Anning have been released as campaigners make a final push to reach their funding target.
The Mary Anning Rocks campaign has been working to create a permanent memorial in Anning's hometown of Lyme Regis.
Her discoveries in the early 19th Century helped shape scientific understanding of prehistoric life, but her work was never properly recognised.
The design sketch by sculptor Denise Dutton shows Anning with her dog, Tray.
The campaign for the statue, led by 13-year-old Evie Swire, is supported by Prof Alice Roberts who appeared in a video to launch a crowdfunding bid to raise £100,000.
The campaigners, who have raised more than half of their target, have said they still need £20,000 before they can commission the work.
She was born in 1799 to a poor, working-class family, but made numerous groundbreaking discoveries, including a 5.2m (17ft) skeleton, now known to be an ichthyosaur, when she was just 12 years old.
Twelve years later, she found the first complete skeleton of a plesiosaur, a marine reptile so bizarre that scientists initially thought it was a fake.
Dorchester schoolgirl Evie launched her campaign, with the help of her mother Anya Pearson, two years ago after learning about Anning during a fossil-hunting trip.
"She's done all these amazing things and sadly has been lost in history," Evie said.
Related Internet Links
The BBC is not responsible for the content of external sites.