Lyme Regis Mary Anning statue funding milestone reached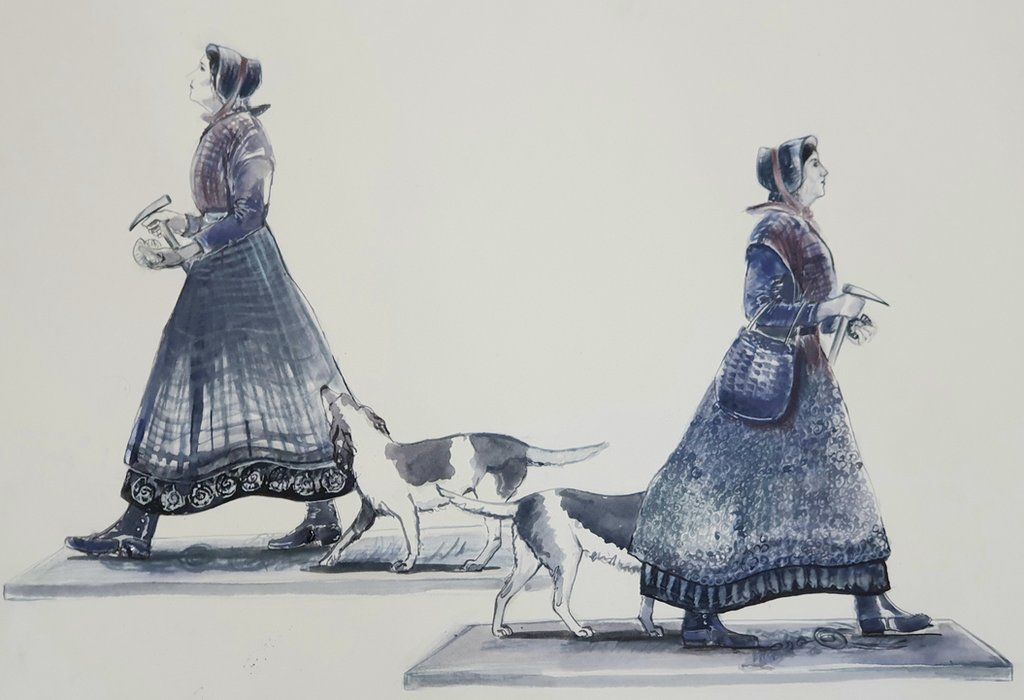 Work can begin on a statue of Dorset palaeontologist Mary Anning after campaigners hit a funding milestone.
The Mary Anning Rocks campaign has been working to create a permanent memorial in Anning's hometown of Lyme Regis.
Trustees said they had raised the £70,000 needed to commission the statue, meaning sculptor Denise Dutton could begin work.
A further £30,000 is needed for planning permission, legal fees, ground works and transportation.
The campaign for the statue was launched three years ago by Dorchester schoolgirl Evie Swire, 13, after she learned about Anning during a fossil-hunting trip.
Evie's mother and charity trustee Anya Pearson said: "We can now fully engage Denise and she can go to the next stage, which is the maquette, about 13 inches high, that will have all the detail in it.
"That will be taken to Lyme Regis for everyone to have a look at and agree, although I don't know how we will do that with Covid."
She was born in 1799 to a poor, working-class family, but made numerous groundbreaking discoveries, including a 5.2m (17ft) skeleton, now known to be an ichthyosaur, when she was just 12 years old.
Twelve years later, she found the first complete skeleton of a plesiosaur, a marine reptile so bizarre that scientists initially thought it was a fake.
The initial designs for the statue, released earlier this month, were drawn up following a schools engagement programme when children were asked to submit their ideas.
Ms Pearson said: "The concept of her striding out with the dog came from the children and, very subtly, on the underskirts there are echoes of ammonites and, again, that came from one of the children."
Related Internet Links
The BBC is not responsible for the content of external sites.