Covid: Dorchester market operator urges revival despite pandemic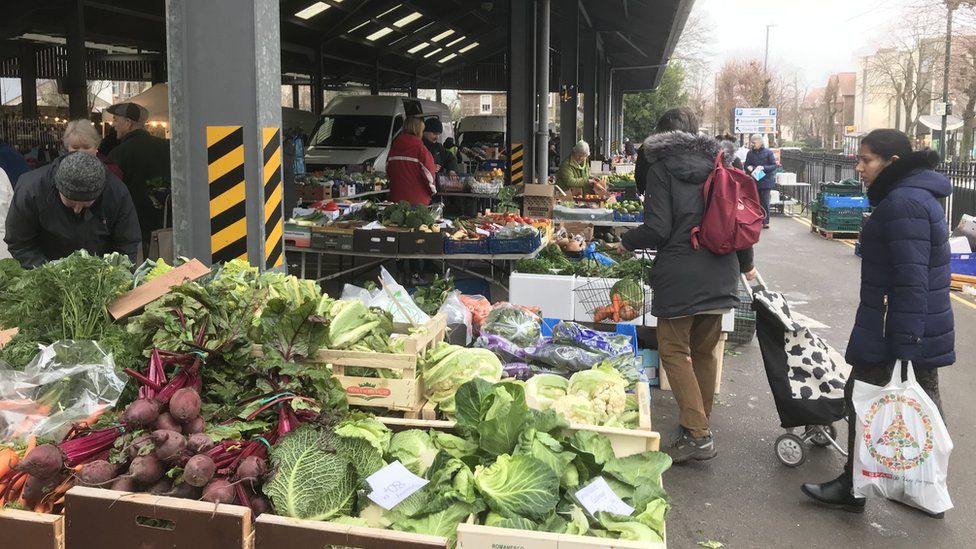 A struggling weekly market could be revived and become a seven-day event, its operator has said.
Dorchester's weekly Wednesday market saw its income slump during 2020.
Current operator, Ensors, has told councillors it could bring an antiques sales and events centre to the town but said it would need "long-term security" to invest in Dorchester.
Both the town and county councils have previously promised a "new, positive era" for the market.
Ensors currently has a contract until 2026 to run both the Dorchester weekly stall market, at the Fairfield, and the Sunday car boot sales.
Dorchester Town Council and Dorset County Council, which share revenue from the markets, are considering options, including the possibility of moving stalls to South Street in the town centre, according to the Local Democracy Reporting Service.
Accounts from Ensors show a drop from expected income of £69,000 to £33,500, during the pandemic.
Profits at the markets have seen a decline over a number of previous years, with a consultation over their future two years ago not yielding any firm plans.
In a letter to the councils' joint panel, Brendon George, from Ensors, said the days of very profitable large stall markets had gone, but there was a "one-off opportunity" to create a "seven-days-a-week revolving market and event centre".
He added: "We consider a new style of country market together with shows and events, including large antique fairs and even very large car boot sales is what the general public are interested in at the present time."
At a meeting in December, joint panel chair Mollie Rennie said the markets could enter a "new, positive era", having helped provide essential goods during the pandemic.
She said there was a willingness from Dorset Council to "enhance the role of the market".
Related Internet Links
The BBC is not responsible for the content of external sites.