General school fee probe launched over 'gossip'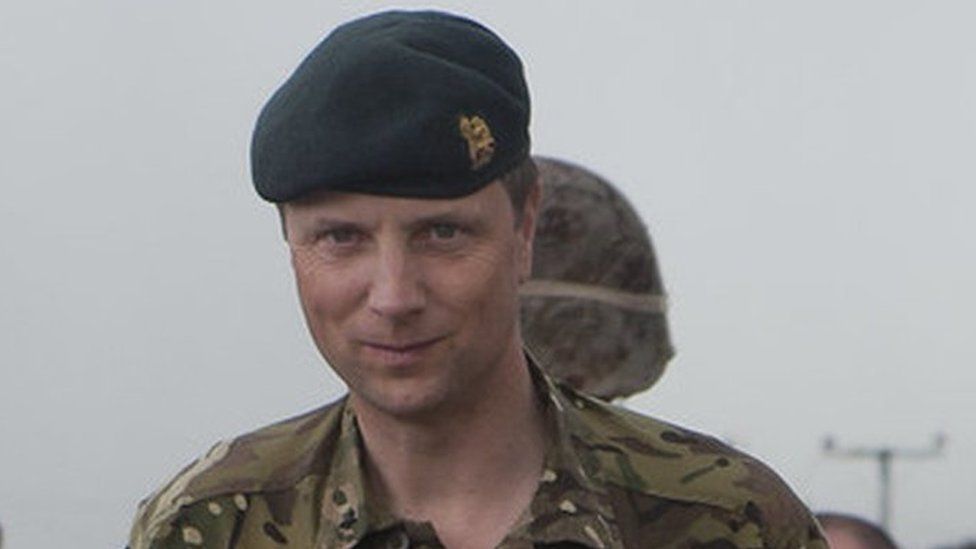 A probe into a general, accused of lying to claim £48,000 for his children's education, was launched after "gossip" spread about him, a court martial heard.
A colleague raised the issue after "gossip and tittle-tattle" was spread at the Ministry of Defence (MOD).
Maj Gen Welch denies the charge.
At Bulford Military Court the prosecution claimed Maj Gen Welch had applied for the allowance on the basis both he and his wife would not be living close to the children's schools in Dorset.
The Continuity of Education Allowance (CEA) allows children to remain at the same schools to enable their serving parent to be accompanied by their spouse as they are posted to different locations.
But the prosecution claims that Maj Gen Welch's wife, Charlotte, actually spent most of her time at a cottage in Blandford Forum, Dorset, close to the two schools, rather than at their stated military accommodation in Putney, south-west London.
Paul Harkness, a former brigadier in a senior position at the MoD in London, told the court he had been approached by a colleague in February 2016 advising him of "gossip" about the general's CEA allowance.
"He said that he had heard gossip or tittle-tattle that had got to him, that people were saying that the general was claiming CEA illegally, or words to the effect," he said.
"He made reference to the general not living in his defence quarters in London."
Mr Harkness said he later spoke to general, who appeared "incredulous" and said he came to work every day from his London accommodation.
Maj Gen Welch's barrister, Sarah Jones QC, has told the court CEA rules are a "mess" and he and his wife had not acted dishonestly.
Related Internet Links
The BBC is not responsible for the content of external sites.