Major general 'pictured mowing grass' in school fees trial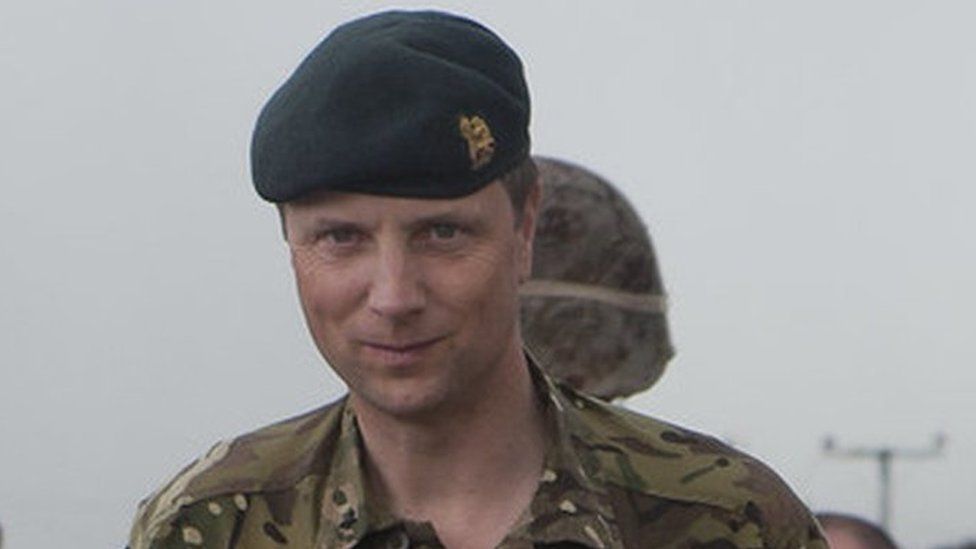 An army officer accused of dishonestly claiming boarding school fees was pictured gardening at his country house on a working-from-home day, a military court has heard.
Prosecutors have said he illegally claimed £48,000.
He told the court he stayed at the Dorset home if he had meetings nearby.
The Continuity of Education Allowance (CEA) allows children to remain at the same schools to enable their serving parent to be accompanied by their spouse as they are posted to different locations.
At Bulford Military Court, the prosecution claimed Maj Gen Welch had applied for the allowance on the basis both he and his wife would not be living close to the children's schools in Dorset.
The prosecution claims Maj Gen Welch's wife, Charlotte, actually spent most of her time at a cottage in Blandford Forum, Dorset, close to the £37,000-a-year Clayesmore School and the £22,500-a-year Hanford School.
Maj Gen Nick Welch told the court he would stay in Blandord over a weekend if he had meetings at the Army headquarters in Andover at the beginning or end of a week, as it was the "most efficient" use of his time.
Prosecutor Sarah Clarke QC asked Maj Gen Welch about his use of so-called traction - working from home - days at the Dorset home.
She described how one of his children posted a message on a family WhatsApp group saying: "Dad hard at work, attaching a video of male sitting on lawnmower cutting grass."
Maj Gen Welch said: "It was with the meetings on Friday and Monday, there was a logic to it."
Related Internet Links
The BBC is not responsible for the content of external sites.