Weymouth carnival: Plans axed as committee stands down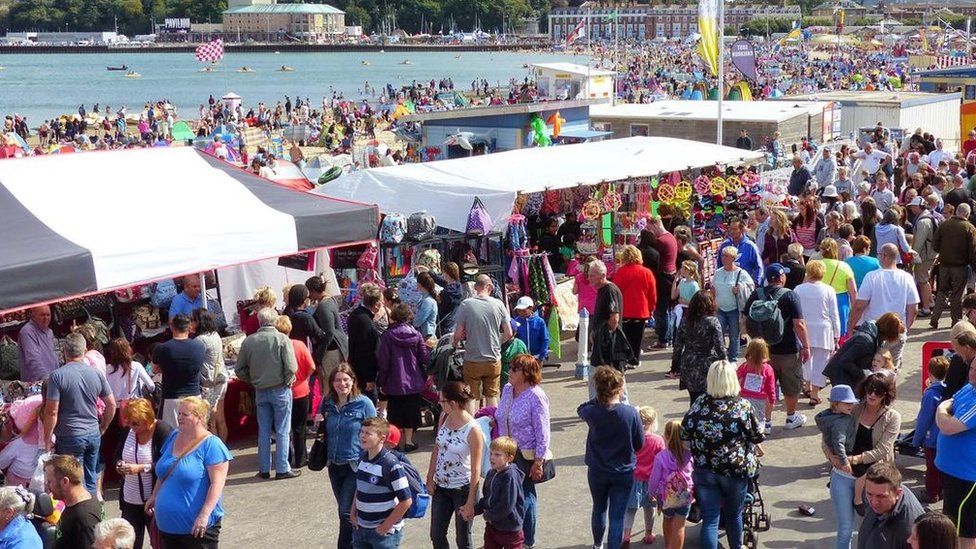 A carnival event which annually attracted tens of thousands to the Dorset coast is "extremely unlikely" to be revived, its organisers have said.
Weymouth's carnival was last staged in 2018, before its former steering group said it had ceased trading due to a lack of money and volunteers.
A community interest company (CIC) was formed to restore the event, but its committee has now stood down.
A hoped-for event this month was cancelled earlier this year.
Difficulties in fundraising during the pandemic were blamed for this year's carnival not materialising.
In a statement on social media, its director Seb Green said he was stepping down and the committee would not be planning an event next year.
"What this means is that unless others step forward and take over the CIC will disband," he said.
"This unfortunately means the current committee will not be moving forward with plans for Carnival 2022.
"Whilst this doesn't mean it will not return next year it is extremely unlikely."
The carnival had been held each August the resort for most of the last 100 years, with a Red Arrows display being a regular highlight in recent decades.
Related Internet Links
The BBC is not responsible for the content of external sites.