Poole pub faces closure over money row with landlord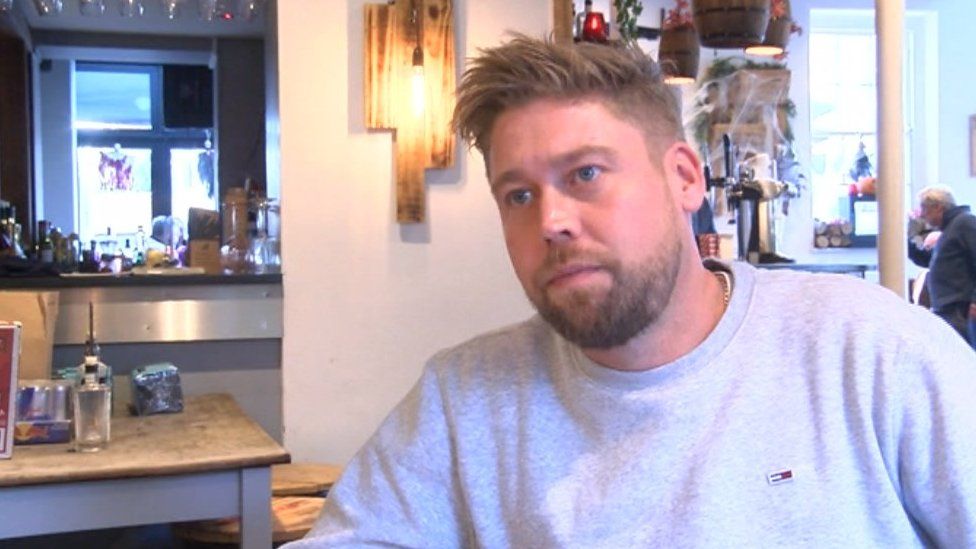 A publican has warned his business could be "boarded up" over a dispute with his landlord.
Ben Manners, who has run Penn Central in Penn Hill in Poole for 14 years, said received a demand for £109,000 and a 68% rent rise as lockdown restrictions ended.
He said the "ludicrous deal" would make the business unsustainable.
Landlords Star Pubs & Bars said the bar was "tired and needs investment" and it was recruiting a new licensee.
Mr Manners insisted business was "booming".
He said he had moved on to a temporary monthly lease agreement just before the pandemic struck, and had expected to sign a five-year lease when restrictions ended and future projections about the business could be made.
Instead, he claimed the landlord "changed their minds completely" and asked for a £109,000 cash payment and an increase in annual rent from £40,000 to £65,000.
Mr Manners said he spent £30,000 on refurbishments as well as offering NHS staff free food during the lockdowns.
"We became a hub of Penthill. There is no appreciation of what we've done, we've paid the rent and survived during lockdown - it just seems a slap in the face," he said.
"It's not a sustainable business at that sort of cost. It'll be a shame to see this place boarded up."
Star Pubs & Bars said Mr Manners had a temporary contract which expires in January 2022 and "highly experienced operators" were interested in taking on the lease.
"Penn Café Bar is tired and needs investment in order to thrive and meet the needs of the community.
"We are therefore planning a £300,000 refurbishment to upgrade it and recruiting a new licensee to take the revamped pub on a long-term agreement.
"The transformed pub will generate more revenue and will therefore command a higher rent," it said.