Man given 15-year sentence for two rapes in Essex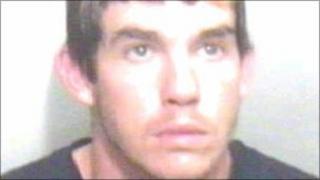 A man who raped a girl and a woman in separate attacks in Southend, Essex, has been jailed.
Phillip Lucas, 22, formerly of Central Avenue, Southend, was convicted of the offences at Basildon Crown Court last month.
The first victim, 21, was attacked in High Street in April 2008, and the second rape, in Weston Road in August 2009, involved a 17-year-old.
He was sentenced to 15 years, 10 to be spent in custody and five on licence.
Speaking after the case, Det Insp Jim Sandford said: "This man was known to his victims and he preyed on them while on nights out to take advantage of them in the worst possible way.
'Predatory man'
"By denying he was responsible for these offences he forced his victims to relive their ordeals by giving evidence in court.
"Tribute must be paid to these young women for the courage they have shown in helping bring this predatory man to justice."
Prosecuting lawyer for the Crown Prosecution Service Suzanne Stringer said: "We are pleased this case has been brought to a successful conclusion.
"Clearly this man is a danger to the public and we are pleased he can no longer pose a threat to society, especially to young vulnerable women."