Dagenham mother delays appeal over murder conviction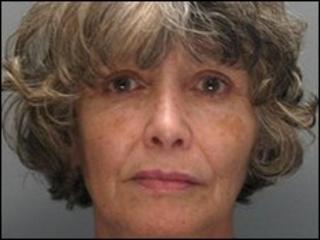 An Essex mother convicted of murdering her brain-damaged son has delayed her appeal bid after telling judges she wanted a change of counsel.
Frances Inglis, 57, of Dagenham, was jailed for life for the murder of her son Thomas, 22, who was killed with an injection of heroin.
He received the overdose in November 2008 to end what his mother called his "living hell".
Inglis told the Court of Appeal she wished to change her barrister.
She said: "I do not feel I would have a fair hearing if it goes ahead now."
Speaking to the Lord Chief Justice, Lord Judge who was sitting with two other judges, she said: "There are a lot of issues I would like to bring to your attention regarding my appeal.
"It would be sad if that was denied you and me because of having to do it now."
The judges agreed to adjourn her application for permission to appeal against conviction but no date was set for her return to court.
Inglis' sons Alex and Michael were in court for the brief proceedings.
The Lord Chief Justice Lord Judge said it seemed clear Inglis "wishes to have her case reconsidered by alternative counsel".
Inglis was jailed for life with a minimum term of nine years after she was convicted by majority verdict at the Old Bailey of the murder and attempted murder of her her son who was left brain-damaged when he fell out of a moving ambulance.