Driver imprisoned for killing boy in Clacton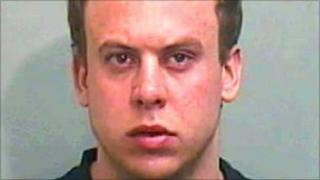 A man found guilty of causing the death of a nine-year-old boy from Essex has been jailed for four years.
Richard Heeps, 25, of Station Road, Clacton, was driving a Honda Civic on the town's Wellesley Road in 8 February 2009 when he hit Michael Gibson.
Heeps denied causing death by careless driving, but was found guilty at Chelmsford Crown Court.
At sentencing on Thursday he was also jailed for nine months for withholding information to obtain insurance.
'Take some comfort'
The nine-month prison sentence will run concurrently with the four-year term.
Heeps has been banned from driving for four years and must take an extended re-test to drive again.
Michael died in hospital from his injuries.
In a statement his family said: "Words cannot describe how this has affected our family over the past 16 months.
"We do however take some comfort in the fact that the carelessness of Richard Heeps has been recognised."