Killed powerboat racer was former champion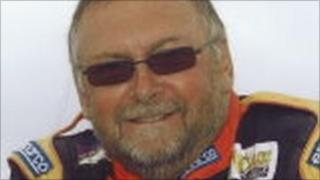 A man who died as the boat he was piloting flipped over at a powerboat championships was a former British and European champion, organisers said.
Ian Stirling, 59, of St Austell, Cornwall, who had been powerboat racing for 25 years, died at the event in Harwich, Essex, on Saturday.
A special commemoration was held involving about 50 powerboats.
They formed a circle near where the accident happened and there was a minute's silence.
Organisers of the European and British National Powerboat Championships have cancelled the final day as a mark of respect for Mr Stirling's family.
The Royal Yachting Association (RYA) said Mr Stirling was competing in the European Championships for offshore powerboat Class 2 litre/3c, when his boat hit a wave, causing both Mr Stirling and his crew to be thrown into the water.
John Puddifoot, RYA powerboat racing manager, said: "Mr Stirling was a highly-experienced pilot with 25 years of powerboat racing at a European and world championship level.
"He is going to be greatly missed within the powerboat racing family."
No other boats were involved in the incident. Mr Stirling's crew sustained some injuries and are recovering in hospital.
The RYA has been working closely with local authorities and will conduct an inquiry into the accident.
'Flipped over'
A police spokesman said the force's marine unit was investigating what happened.
The spokesman said the powerboat "appeared to have flipped over".
Another man in the boat suffered a head injury, while a man in a second boat was also injured, he said.
A police spokeswoman added it was thought the boat struck a wave before it overturned.
An East of England Ambulance Service spokeswoman said Mr Stirling went into cardiac arrest and died at the scene.
The Marine Accident Investigation Branch said it was aware of the incident but a spokeswoman said it had no plans to send any inspectors "at the moment".