Stowaways found hiding in tyres of Essex-bound lorry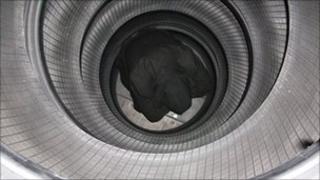 Ten stowaways have been found hiding in a lorry load of tyres heading for Basildon in Essex.
The men from Vietnam, Iran and Iraq, were found by a sniffer dog at Calais ferry port, the UK Border Agency confirmed.
They were removed from the lorry and handed over to French authorities.
The Polish-registered company and driver could be fined up to £2,000 per stowaway if found not to have taken adequate steps to secure the load.